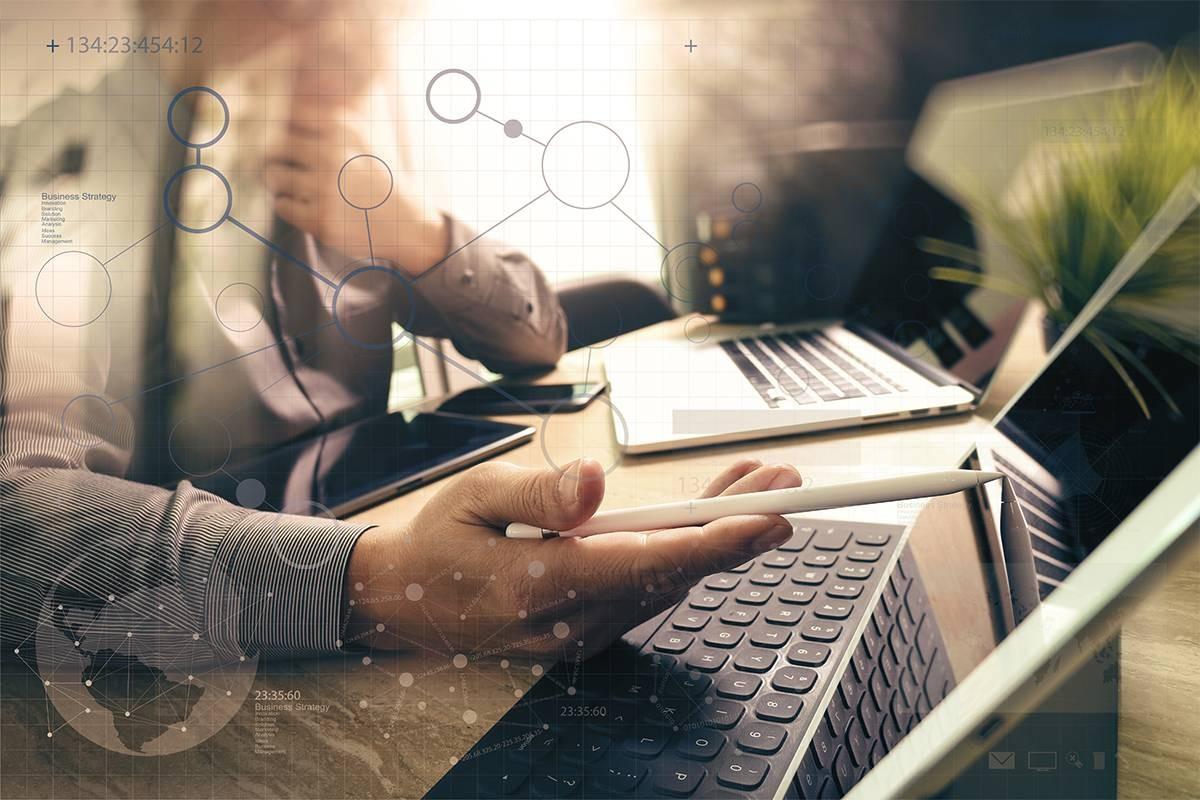 There's no denying that IT outsourcing has gone from being an alternative for a few companies to an option for everyone in need of qualified developers. In fact, so many firms are choosing to outsource, that global spending has been steadily rising year on year, with an estimated 1,016 billion dollars to be spent by the end of 2019.
A considerable amount of that money is spent outsourcing software development, given the current talent shortage in the US. Through the alliance with partners from abroad, companies can fill the skill gaps on their teams easily and quickly, and bring their projects to fruition in time. And among the options to do so, many executives are picking nearshore software development companies.
There are several reasons why this happens. Nearshore development basically implies working alongside a partner that's located in a country near the hiring company's country. This ensures a shared culture that provides a proper understanding between the parts, a common time zone that eases communication and avoids potential language barriers.
These are some of the benefits of hiring nearshore development services. But you'll only experience them if you choose your partner wisely. So, if you're considering outsourcing a software development project and going with a nearshore company, then you'll need to know what to look for to pick the right candidate. Here are some tips to keep in mind.
Understand your specific needs
Though there are several reasons to outsource a project, one of the most common ones is to access talent that is otherwise unattainable (be that for lack of skilled developers, budget constraints or the need for a highly specific profile). So, before you go looking for a nearshore partner to collaborate with you, you need to know precisely what you're searching for.
This implies a deep knowledge of your current in-house staff (if you have one, of course). For instance, you might be working on a web app that calls for solid JavaScript knowledge but your team just covers the basics or isn't familiar enough with the language. That's a noticeable gap that might lead you to look for a nearshore software outsourcing company specialized in JavaScript.
The basic idea, then, is to complement what you already have with your team with the expertise your employees are lacking.
Ensure your project's security
According to a recent Deloitte report, the main concern for companies when outsourcing software development is security. That feels natural when you learn that the consequences of a cyberattack on a company costs $13 million on average. And since outsourcing development intrinsically means sharing sensitive data with third parties, security should also mean a great deal when looking for nearshore development services.
The takeaway here is that you should focus on the security capabilities of the provider you're searching. This means you'll have to look at the issue on a double level. First, you have to make sure that the nearshore development company has tight security practices in place to ensure the protection of the data necessary to work on the project. In other words, the partner should explain how they handle sensitive data, their storage methods and their backups policy.
The other aspect implies working with a company that has security experts on their development teams to ensure that the focus is put on security throughout all stages of development. This will translate into a more solid end-product, since security concerns are present from the planning stages right up until the testing and launch.
Look for strong communication skills
Considering nearshore software outsourcing companies as your main option comes with its benefits in terms of communications. Since a nearshore developer is, by definition, close to your home country, you shouldn't find issues with time zones, cultural differences, or troubles based on language barriers.
However, all of these aren't exactly guaranteed. That's why you need to take a deeper look into the workings of your prospect nearshore partner. Some of the things you have to analyze are how timely are the communications with you, the company's accessibility and willingness to meet, and the tools it uses to keep in touch with its clients.
The latter is especially important, as there are several platforms that provide an invaluable advantage when developing software. Project management tools like Jira or Basecamp are capable of neatly organizing the work while tightly assigning responsibilities and deadlines. A serious company should explicitly tell which channels and tools it normally uses to provide you with the necessary peace of mind that communication will be covered in all the stages of development.
Check the potential partners' reputation
Finally, you have to be very careful and not commit to working with a company just because of how it looks and what it promises. You need to do your homework and check for its reputation online and elsewhere to see if the potential candidate is capable of delivering on its promises.
There are several indicators to do so. The most obvious one is taking a look at the website. Go beyond how it looks and go directly for the social proof (reviews, video testimonials, case studies) that serve as evidence of good past projects for other clients.
Finally, you can rely on third-party websites like Linkedin and Clutch to get reviews on the company, both from past clients and employees. Generally speaking, you can use those websites to get a sense of how the nearshore development company conducts its business. With all of these in hand, you can be more confident to make a decision starting from a clearer picture.
A few last words
Working with a nearshore software outsourcing company can be a good idea if you're struggling to find the right talent for your project. Yet, you need to carry out due diligence if you truly want to succeed with a new partner. The booming outsourcing industry has sprung hundreds of new outsourcing companies all over the world, so you have to make sure they have what it takes to help you.
The journey starts with a deep understanding of what you need, talent-wise. Then, you need to closely inspect what you're being promised and even test the company in action. Checking past projects on which the provider has worked is a good idea, but also use Google as your ally to see what's the word about it. Finally, seeing how you feel when you communicate with them can be a strong indicator of whether the company is worthy or not.
Following these tips will get you closer to the nearshore development partner that can lead you to success. Don't forget to keep them in mind in your next search!