App concept
The ConnectSocial application seeks to bridge the gap between a fast interactive all-round platform that can meet the needs and tastes of various users and a secure application that ensures you are protected all the time. When divine ingenuity meets splendid artistry, the result is the social media application ConenctSocial
Features
The application is available for download on both Apple and Google platforms and it boasts a number of notable features namely:
A 7 day free trial which ensures you know exactly what you're paying for
The ability to create and join groups allowing you to build your social network
The power to regulate your newsfeed to block unwanted or malicious content
An appealing platform to share videos, photos and locations
Ability to create and join events
Interactive chatting with family, friends and other people on your social network.
Utmost social media security and privacy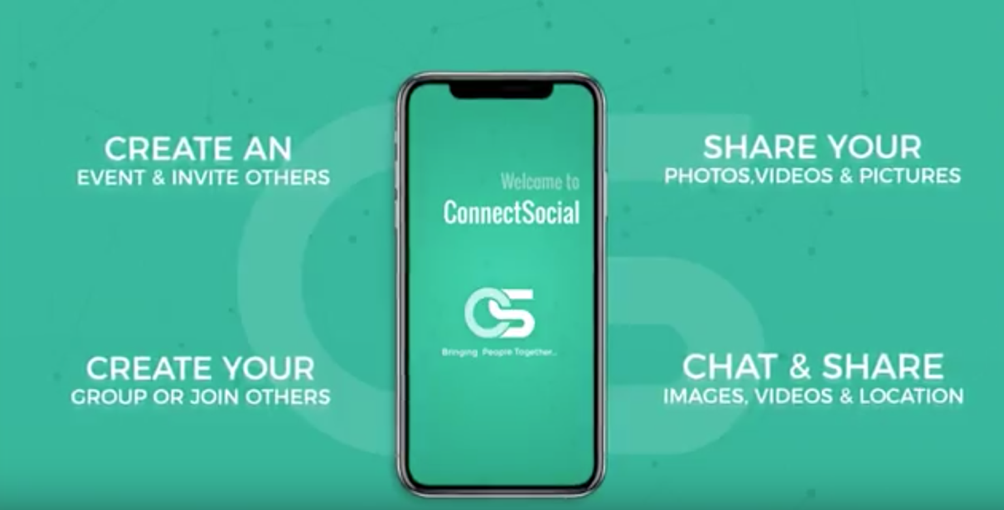 How the ConnectSocial works
The first step once you download the app would be to create an account. If you wish to post content, you simply click on the create post icon and write what you want then press post. Alternatively, you can view other peoples' updates via the central newsfeed while blocking offensive posts by highlighting them and selecting "Hide" or "Report Abuse".
The top section of the central menu is embedded with a host of icons which you can use to actuate a number of functionalities from creating groups and events to uploading photos and videos. It even has a search bar where you can narrow down the news feed to pick out your preferred niche or look for other people also on the app.
Why it is a cut above other apps of its kind
The security of data and the ability to block offensive content definitely makes the ConnectSocial app a one of a kind platform like never seen before. In the present day and age, a number of reputable social media apps have been rocked by the menace of data theft and unsavory content and ConnectSocial puts the wheel in your hands ensuring you can safely navigate the dangers posed by the malicious interwebs.
Why you should try it out right away
Well, for one, you can interact with others without having to worry about your privacy or identity theft. Secondly, it is a ad free, fun, interactive platform that fuses the joys of real-time chatting and sharing special moments and laughs with friends via photo and video uploads.
https://youtu.be/OFFNgbVM3lY