There's nothing more important (and satisfying) as preserving your collection of DVDs. Who knows? Your friend might ask to borrow your favourite movie or game, only for it to come back in pieces. There may come a time when your old DVD may be so scratched or worn out that it's impossible to read. By transferring them to a rewritable disc, you can have a backup and enjoy your DVD like it's new.
When you need the best DVD copying software that can reliably burn DVD clones and revive old scratched DVDs, try WinX DVD Copy Pro.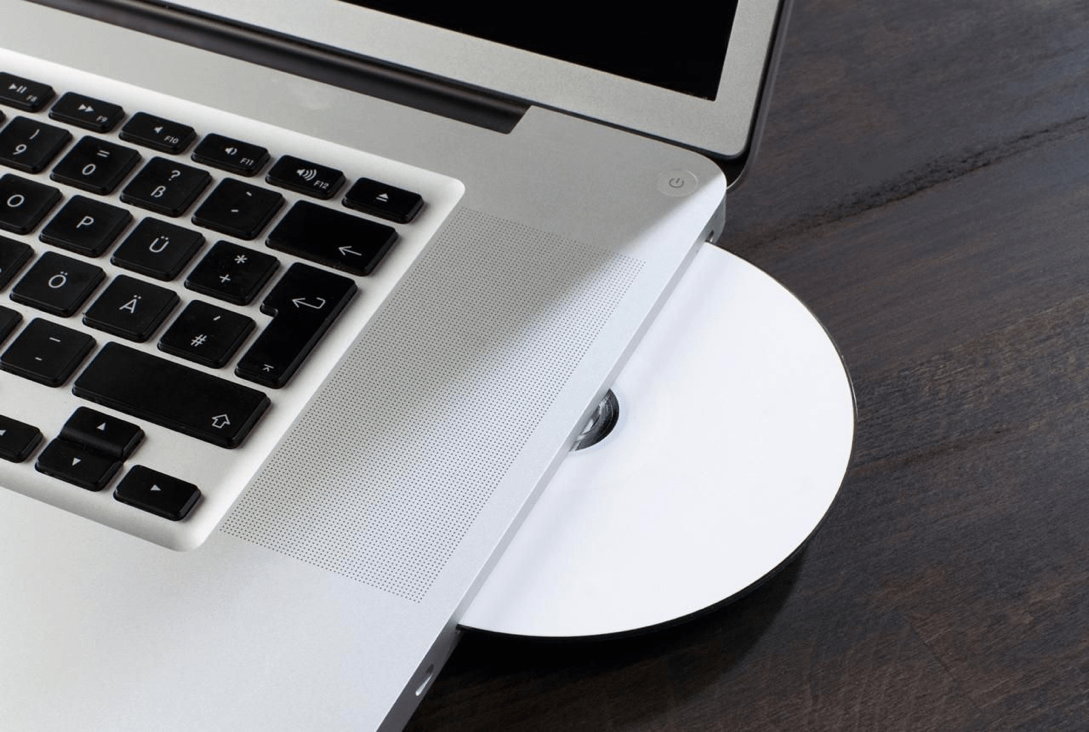 The Best DVD Backup & Clone Software
WinX DVD is better than any other DVD burner in the market. The DVD backup and clone software's unique core technology makes all the difference. You simply put the DVD in the tray, open the WinX DVD Copy Pro software, click on burn and forget about it. It has a one-to-one DVD scanning mechanism and sector-to-sector duplication that ensures a perfect burn each and every time.
Here's a list of advantages you can get with the features WinX DVD Copy Pro has to offer:
The software auto-repairs scratched DVDs, corrupted sectors, bad sector on Sony ARccOS and Disney's Fakes on the highest degree.
Clone a DVD in just 12 to 17 minutes, depending on your PC's hardware and configuration.
Auto-recognize decryption modules, thereby ensuring DVD region restrictions are unlocked, especially the newer 99-title copies.
You get a 100% original software burn of the original DVD in content, structure and quality.
Do you know what's better than getting the best DVD copy software? Buying WinX DVD Copy Pro at a special price.
WinX Christmas Special Pack
The 2018 Christmas coupon gives you up to 75% off the price of the full version.
WinX DVD Copy Pro comes with advanced functionalities along with a Lifetime Free Upgrade, which comes in handy when you need to copy a DVD with the latest encrypted protection and the 30 day money back guarantee, among others.
WinX DVD Copy Pro Full Features Unlocked
The powerful DVD copying software is a godsend for those who want to back up their collection of DVDs without having to use multiple software. WinX DVD Copy Pro turns an otherwise tedious task into simple, uncomplicated DVD copying. There's zero frustration and you won't encounter error messages that's prevalent in other DVD burning or cloning software.
The reason why WinX DVD Copy Pro can access all read-only DVDs regardless of region code is that it doesn't have any 3rd party CSS tool. The software's technology allows for flawless cloning of DVDs that are scratched and can't be read by most players. Moreover, the powerful software supports bad sectors on Disney's Fake and Sony ARccOS while preventing usual copy issues such as slowdowns, bad sectors, poor output and the like.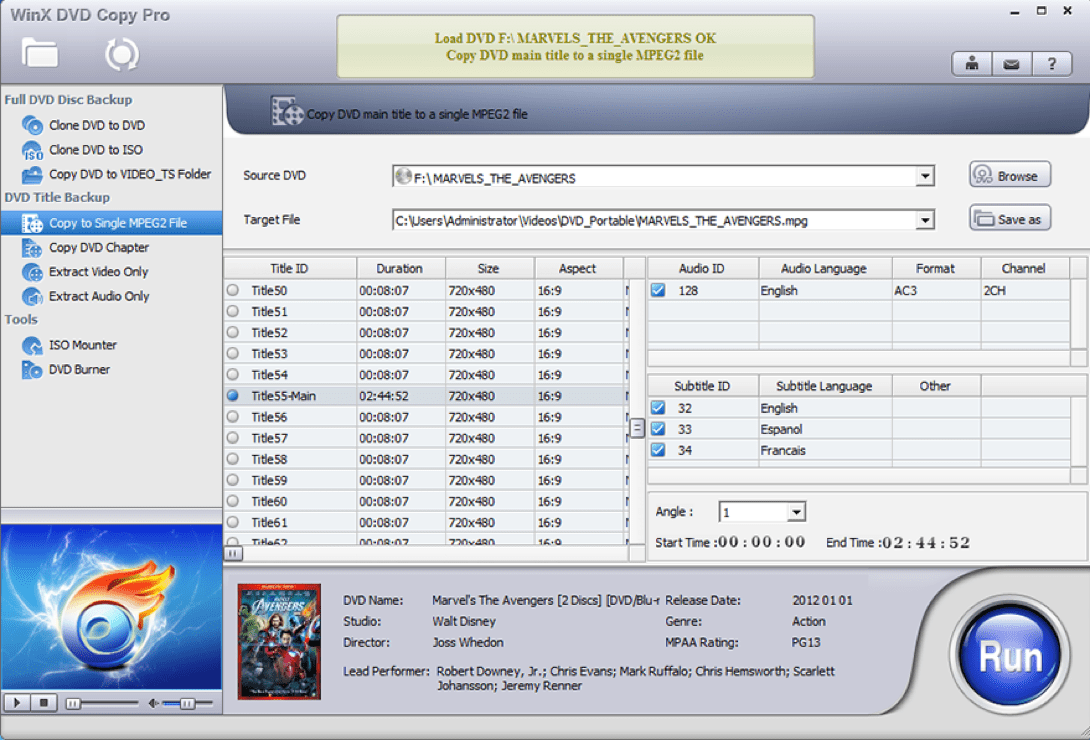 9 DVD Copy Modes
WinX DVD Copy Pro has 9 refined copy modes that meet your DVD cloning demands. With it, you can now revive favourite DVDs, even those that have the 99-title.
Full DVD Disc Backup
Clone DVD to DVD – Copy scratched media onto a new DVD at 1:1.
Clone DVD to ISO – Turn your DVD's contents into an ISO image for ripping, mounting or burning.
Copy DVD to VIDEO_TS – Clone DVD with a 1:1 ratio for use.
DVD Title Backup
Copy to Single MPEG2 – Burn the contents of your DVD onto an MPEG-2 file for later use and playback on TVs, the latest gaming consoles and other media centres.
Copy DVD Chapter – Clone only a specified Chapter in your DVD.
Extract Video Only – Surgically extract only the video for editing purposes.
Extract Audio Only – Rip the audio track to convert to background music, mp3 or editing.
ISO Mounter and DVD Burner
There are two nifty tools you can use as well:
ISO Mounter – Mount .ISO images onto a virtual drive.
DVD Burner – Burn stored .ISO images and DVD folders to a physical DVD.
Your Quick Guide to WinX DVD Copy Pro >
It's so easy to get started with WinX DVD Copy Pro. Simply follow our instructions below to get a brand-new copy of your DVDs in just 12 to 17 minutes.
For more products, like DVD ripper, video processing, iPhone files transfer, you can go to WinX official website>
WinX DVD Copy Pro License Giveaway
You can try out the DVD cloning software without any fees or registrations. Go and get WinX DVD Copy Pro giveaway license at the Christmas event. Find and click on the "Get Free" button to download the setup file. The register code in packed in the download file as well. You can also go ahead and purchase WinX DVD Copy Pro lifetime full code with only 29.95 USD. The difference between the giveaway and lifetime code is that only the purchased lifetime code support free upgrade!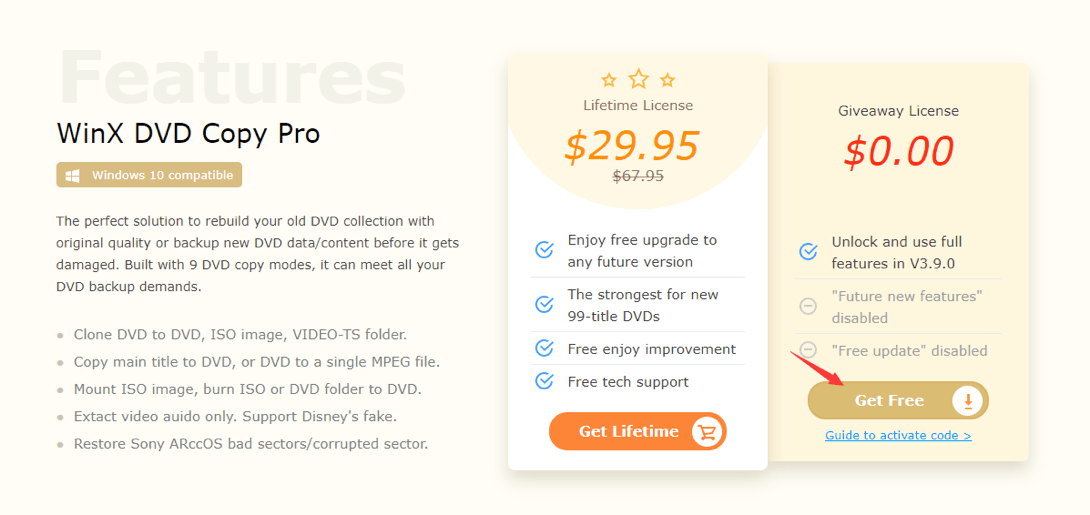 Installation
Locate the setup file of WinX DVD Copy Pro and double click. Afterwards, head to the Register option in the toolbar, then input your registration details in the License Code box. Click on "Activate" to finish the registration process.
Basic Operation
Insert your DVD into the tray and launch WinX DVD Copy Pro. Choose the input mode (either DVD ISO, DVD folder or DVD Video Disc), then when everything is set, click on Run. Everything is done quickly, seamlessly and without loss in quality. It'll only take 12 to 17 minutes for the software to produce an exact copy of your DVD.