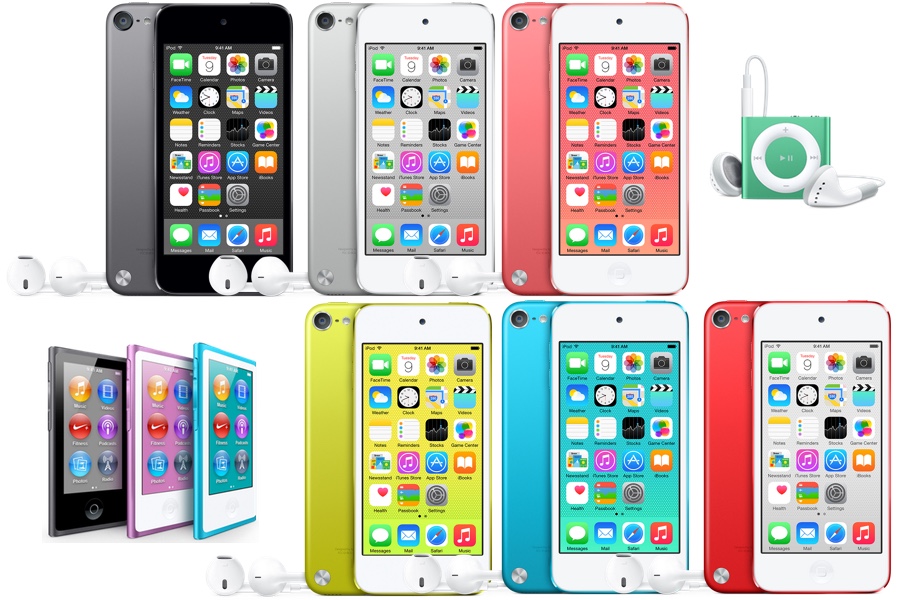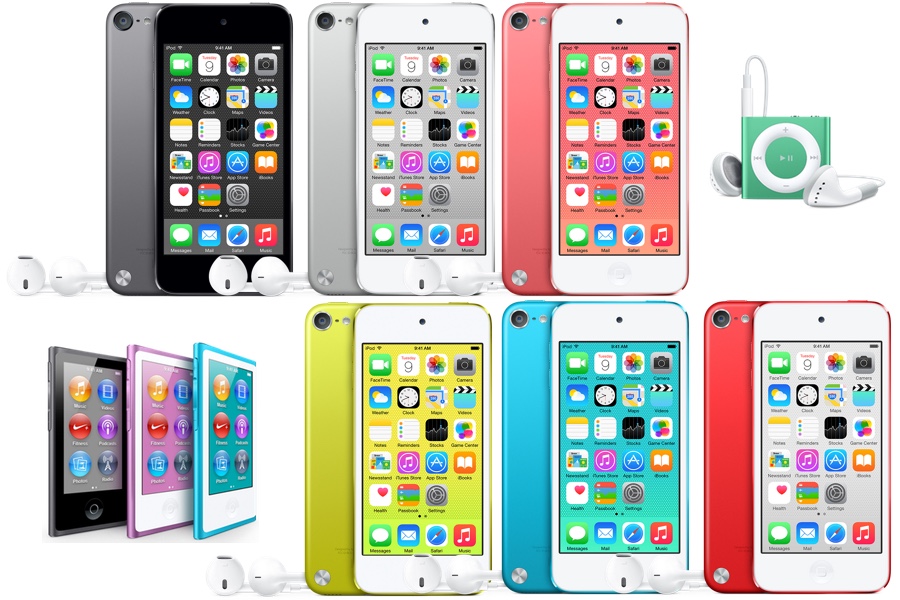 The iPod is dead! Long live the iPod touch! While no one doubts that the iPod phenomenon has nearly run its course, Apple looks set to refresh the best-selling product in that category. Although details are sparse, an unnamed source is saying 2015 iPod touch will be very different than the 2012 (fifth generation) model Apple's selling today.
AppleInsider's Neil Hughes, quoting a "source familiar with Apple future product plans," writes that the iPod touch specifically will get a refresh this Fall. If past is prologue (ie iPod Classic), the iPod shuffle and iPod nano might survive as is with perhaps only software and/or capacity changes.
• Sixth generation iPod touch will likely retain the 4-inch screen
• The A6 processor in the still current iPhone 5c is perhaps a logical low-cost choice
• Apple could choose to move the 2015 iPod touch to the 64-bit A6 processor found in the iPhone 5s, completing the company's mobile 64-bit transition
• Apple will likely add a 128GB storage option
• An improved camera is all but certain. Apple has recently begun to standardize on 8MP cameras in its iPad and iPhone product lines.
Back in the day, people used to say the iPod touch had 'everything good about the iPhone without AT&T.' Smart, very smart.
That said, my kids cut their mobile teeth on iPod touch and I spent countless hours honing my Angry Birds' skills on one. Good times were had by all.
Are you ready for the 2015 iPod touch and what features do you expect Apple to back into the sixth generation model?