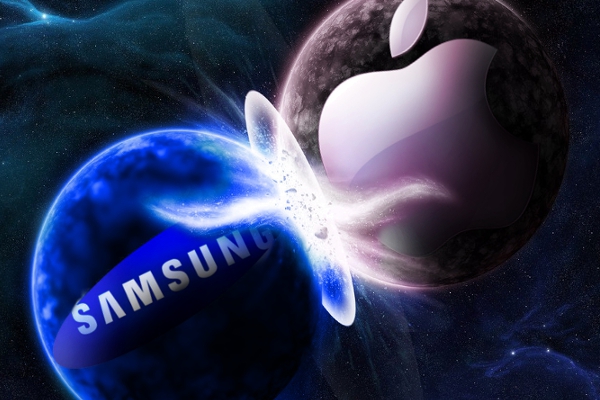 The long never-ending story of the Apple and Samsung dispute over infringing intellectual property may finally be coming to an end. According to new sources, Apple and Samsung have renewed talks to peacefully resolve their legal battle, before the case returns to court next year.
The reports suggest that Apple is demanding more than $30 per device from Samsung, while Samsung themselves are trying to negotiate a cross-licensing agreement for using the patents, which would grant access to Apple's extended portfolio of design and technical patents.
The talks do not yet include the companies CEO's, but are said to be progressing to a peaceful out-of-court agreement, but it will ultimately need Apple CEO Tim Cook and Samsung Mobile CEO Shin Jong-kyun to agree before anything is finalised.
Set to meet in court again in March, it appears Apple and Samsung are taking Judge Lucy Koh's advice of the two companies attempting to reach an agreement before returning to court, following Apple's mammoth victory in an earlier case where it was awarded damages of nearly $900 million.
Apple and Samsung
If sources are correct, it seems everything is agreed between the two parties, with only the actual royalty payment up for discussion. The process, and what exactly each party will get access to already seems to have been decided, with only the financial benefit yet to be agreed. Samsung argue that the $30 per device demanded by Apple is too much, but Apple are said to be flexible with this figure, but to what extent is unclear.
Tim Cook has expressed his concern for the ongoing legal action and would like it "if we could get to some kind of arrangement where we could be assured that [a guarantee against future patent infringement is] the case, I highly prefer to settle versus battle."
Of course he would like the case closed – I'm sure Samsung would too; it's an incredible waste of both companies resources, with the only winner really being the lawyers who are representing both companies. Let's hope the two companies can reach an agreement before having to revisit the courts in March.