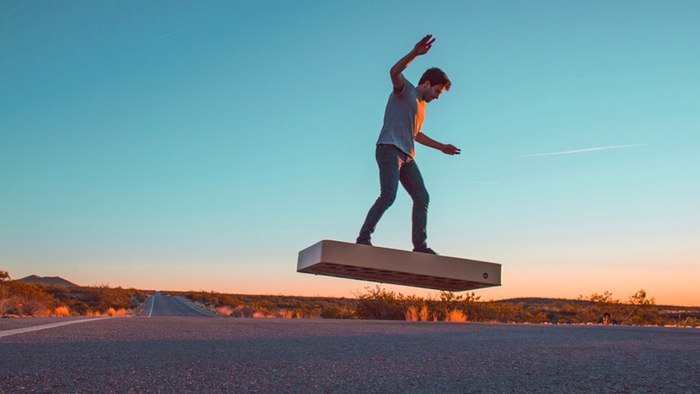 Arca Space Corporation has recently released its impressive ArcaBoard, a rideable and functional hoverboard that can actually glide over any terrain – even water.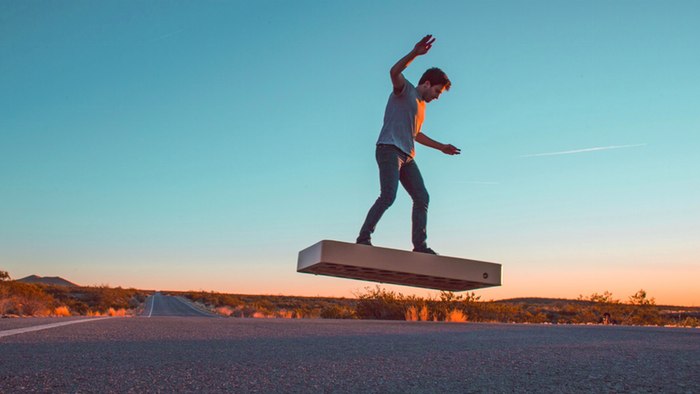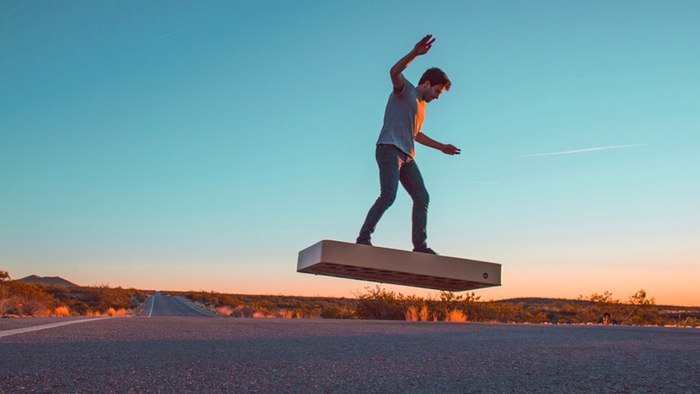 The world was amazed by the Lexus Slide hoverboard, a vehicle that performs like a skateboard without wheels – as long as it hovers above a special magnetic surface. Now we are blown away by Arca Space Corporation's new ArcaBoard.
Unlike the Lexus Slide, the ArcaBoard does not require a special surface to hover above. Powered by 36 high power electric fans, the hoverboard can be used over any terrain, including water. If this technology can be built upon and improved, we may one day see real flying cars as seen in "The Jetsons."
By today's standards, the ArcaBoard is still an impressive piece of technology. But it has downfalls. For starters, it has the price tag of a compact car, costing a whopping $20,000 USD. Secondly, the hoverboard must be charged for about six hours, and for a person of average weight and size, only provides six minutes of hovering time – heavier users will get even less. Impatient buyers will be able to fork over an additional $4,500 for a charging dock that will refill the device's batteries in roughly a half-hour.
The board is also difficult to stabilize, but this can be offset using a smartphone for navigational purposes. With 36 fans keeping it aloof, it is also not the quietest vehicle around. For the ArcaBoard to become a practical mode of transportation, it will certainly have to be upgraded as time goes by.
Despite its shortcomings, the ArcaBoard is an amazing feat in the transportation world and takes us one step closer to the childhood imaginations of many. It is certainly worth following further developments and improvements. If Arca Space Corporation decides to devote resources to maturing the vehicle, maybe there will be a second version that is more affordable and less cumbersome. Until that day, most of us will just have to be satisfied watching others ride the hoverboard.
https://www.youtube.com/watch?v=Z_OhDXTvJoo
Known ArcaBoard Specifications
Powered by 36 Electric Ducted Fans
Weight: 430 lbs (195 kg)
Length: 57 in (145 cm)
Width: 30 in (76 cm)
Height: 5.9 in (15 cm)
Maximum Altitude: 11.8 in (30 cm)
Maximum Speed: 12 mph (20 km/h)
Maximum User Weight: 242.5 lbs (110 kg)
Maximum Flight Duration: 6 minutes