It seems all but certain that Apple will loose its 7-inch tablet terror come October, but there are new whispers the iPad 3 will also get a makeover. Other news out today has indicated that there will be new silicon under the hood of Apple's upcoming smartphone, the iPhone 5.
It's not the size of the boat; the motion in the ocean matters more. Fandroids have been lording it over iPhone owners for the quad-core chips used in the latest Samsung, Moto and HTC handsets. However, educated users and reviewers say Android on quad-core is little more than marketing.
Apple, which is known for tightly integrating software and hardware for optimized performance, will reportedly join the quad-core parade with the release of the iPhone 5. Whereas the iPhone 4S shipped with the highly-praised, dual-core A5, Apple is said to be partnering with Qualcomm in rolling its next-gen mobile processor, the quad-core A6.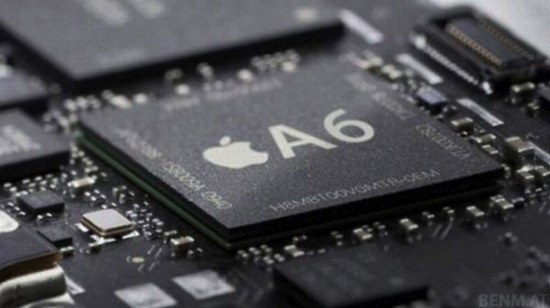 Though other details about the A6 are nonexistent, it's widely believed the iPhone 5 will ship with a larger 4-inch display with a 16:9 ratio and power-hungry 4G LTE modem on board, which will require Apple to think different about pushing more pixels while controlling energy use.
Beyond that, we "know" that the iPhone 5 will ship with a new 19-pin mini docking connector that's akin to but not the same as mini USB and the larger display could be an in-cell based model.
Enough new iPads to shake a stick at
Boy Genius Report has given fresh legs to a rumor Tapscape report last week — the iPad 3 will get a mid-cycle refresh, including a Sharp manufactured IGZO (thinner more energy efficient) display. However, there is fresh juice here in that Apple could go with a better camera lens as well as a more efficient and cooler battery in its full-size iPad.
Those sound like very Apple-ly reasons to buy more iPads, lots and lots of iPads.
And, again, there's über disruptive iPad mini — people will put off a tablet purchase months to see if Apple actually delivers.
Are you waiting for the iPad mini, iPhone 5?