In life, we can generally expect three things — bad weather, taxes and a September release for each iteration of the iPhone. However, according to a report from My Drivers, that may be about to change, with Apple supposedly launching a 4-inch iPhone 7C in April 2016.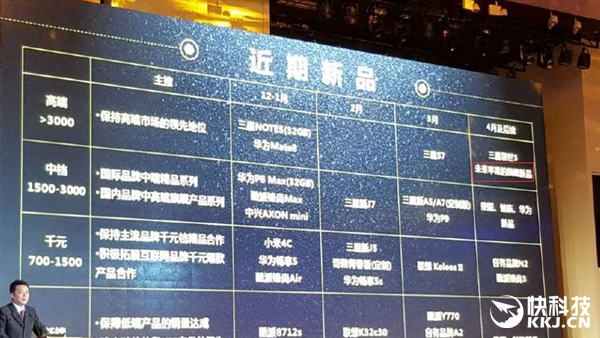 An image, allegedly showing an early 2016 launch, was snapped during a presentation by China Mobile. The report states that the iPhone 7C will feature a "4-inch screen," an "A9 processor" and is expected to be priced "at about $500."
This information falls in line with an earlier claim made by generally reliable KGI analyst Ming-Chi Kuo, who stated the iPhone 7C would feature the same A9 processor and 4-inch display.
The interesting thing to note in both reports is the fact that Apple appears to be removing the 3D Touch function from the 7C. Having been at the forefront of their marketing campaign with the 6S, it's odd to see such a prominent feature be removed — but it makes sense if Apple are trying to differentiate the 7C from its mainline iPhones, as the April release date indicates.
Watch This Space
Adding fuel to the fire, 9to5Mac have previously reported that Apple are planning a March 2016 event, during which they will unveil the next iteration of the Apple Watch.
If true, this could be the first we see of the iPhone 7C before its April release — and, given the usual brief gap from announcement to launch of their phones, Apple could use this event to their advantage.
Rumors of a 4-inch iPhone landing in early 2016 first surfaced earlier this year, as the demand for a smaller, cheaper, entry level device grew rapidly.
At the time of writing, it's not clear whether some of the purported features of the iPhone 7 — such as the removal of the 3.5mm headphone jack in favor of the lightning port — will make it into the iPhone 7C. Thankfully, if the phone does indeed launch next April, we shouldn't have too long to wait to find out.