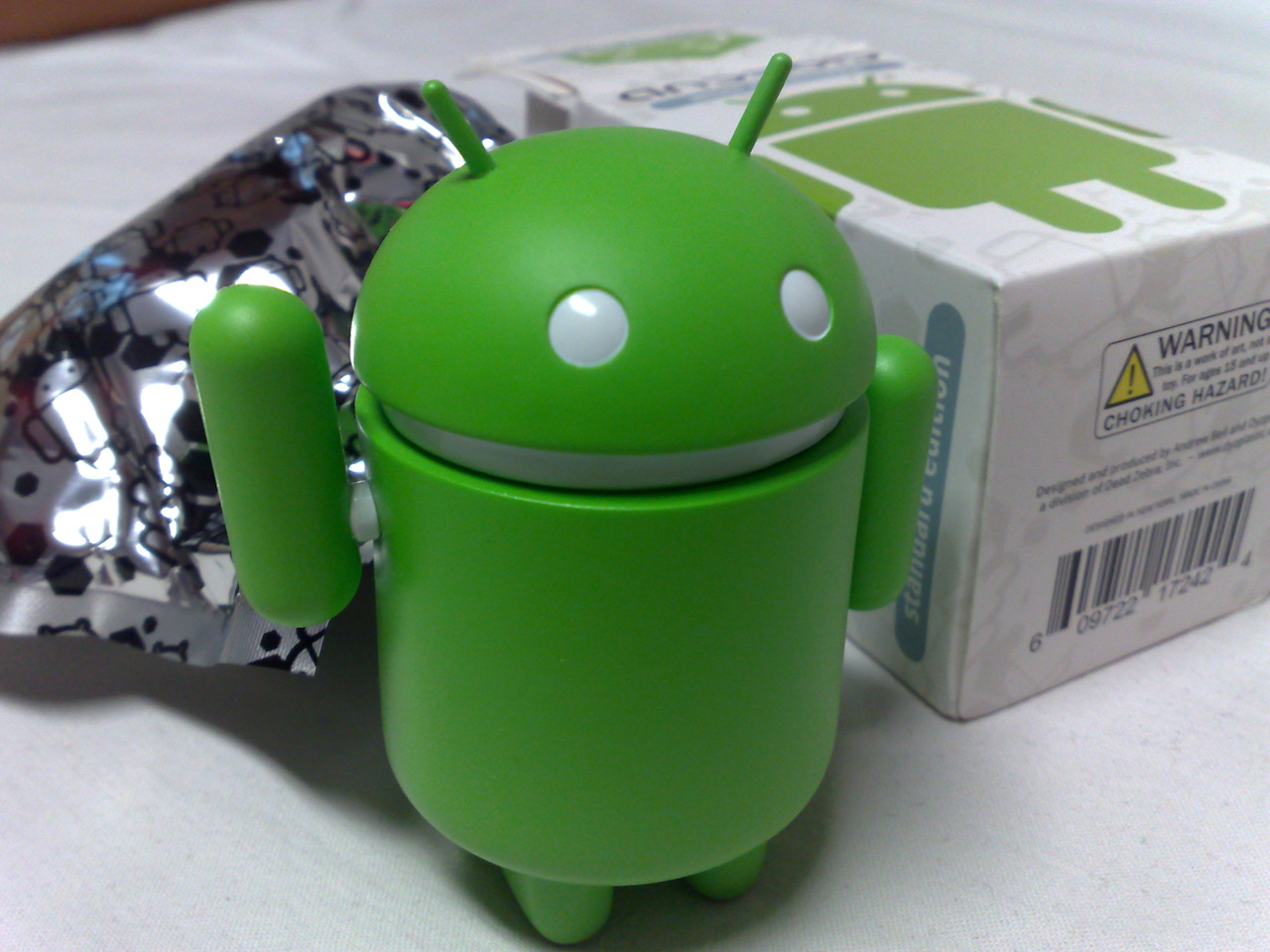 Marshmallow, Google's latest mobile operating system, debuted little over three months ago — but hasn't gained the traction they would've hoped. According to a recent report from VentureBeat, Android Marshmallow 6.0 has just a measly 0.7 percent adoption rate.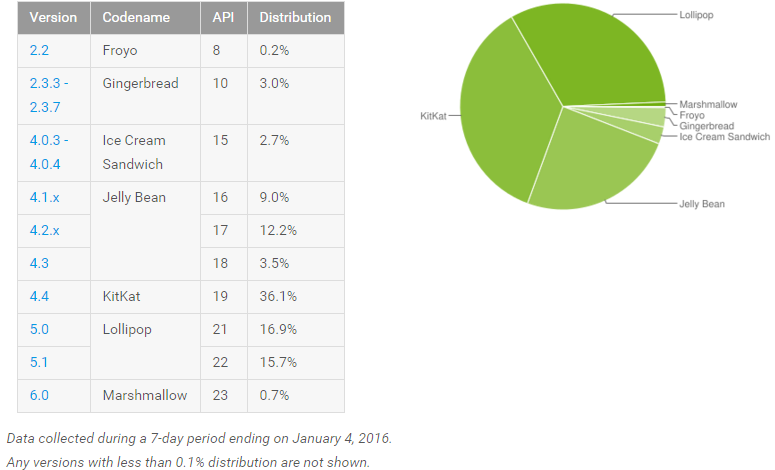 The stats themselves, shown in the picture above, can be found on the Android developer website in a regular monthly update. The numbers compare the various OS types available for Android devices, with KitKat leading the charge at 36.1 percent.
Available September 29 last year, Android Marshmallow debuted with the launch of the Nexus 5X and Nexus 6P. As well as being an indicator of how poorly those devices have sold, this adoption rate does come as a bit of a surprise — Marshmallow 6.0 had a hugely positive critical reception.
It's important to note that these figures are sourced from the Google Play Store app, which requires Android 2.2 or later. Devices running older versions aren't factored in, and neither are devices that don't have Google Play installed — but this isn't likely to hugely fluctuate the stats.
The only way is up
On the positive side of things, Android Marshmallow 6.0 is up 0.2 percent from the December chart, found below.
In fact, Marshmallow performed better than KitKat, Jelly Bean, Ice Cream Sandwich and Gingerbread — all these skewed downwards. If Marshmallow continues its current trajectory, it won't assume first place until 2017 at the earliest — likely usurping Lollipop, which also saw a rise this month.
Marshmallow was launched on September 29, but the first devices that featured it — the Nexus 5X Nexus 6P — didn't ship until October, meaning the OS has had exactly three months availability.
For more information on the fledgling operating system, check out our list of devices that support it.