When will Apple ship a new all-in-one (AIO) Macintosh? A growing chorus of voices, from Marco Arment to sources in Asia, are saying the same thing — Fall. That said, if the 2012 iMac is indeed to ship in the Fall, then we should be seeing evidence of that in the supply chain with vendors ramping up part manufacturing.
DigiTimes, everybody's favorite rumorological whipping boy, reports that iMac component production is indeed gearing up now. Additionally, the site is also saying that the Apple AIO will likely arrive in the market in October.
Apple pass plans to launch a new iMac, and, according to the supply chain, shipping in mass production since July, projected according to the shipping time, time to market is likely to fall in October; supply chain also revealed that Apple plans to the original retina significantly applied to the iPad… — Google translation
That last bit from the story lead (i.e. it's a pay walled article) would seem to indicate that Apple plans to deliver the 2012 iMac, or perhaps one configuration, equipped with the company's "revolutionary" Retina display. That contradicts an early whisper from Marco Arment that this year's all-in-one update would arrive without a pixel-doubled display, as well as Retina-flavored doomsaying from Tapscape back in May.
2012 iMac Coming into Focus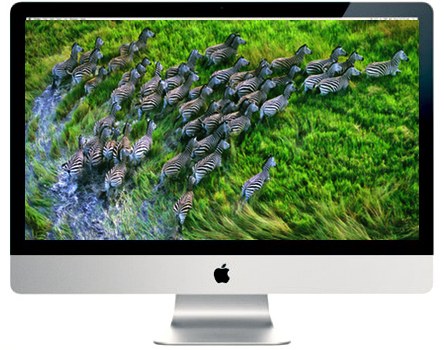 Who's right? Perhaps both story lines will come true. Apple could deliver a four model spread of Ivy Bridge upgraded 2012 iMacs with USB 3, Thunderbolt and standard definition displays as well as a single Retina iMac configuration — just like Apple did with the MacBook Pro refresh.
Ready for a "resolutionary" Retina iMac?