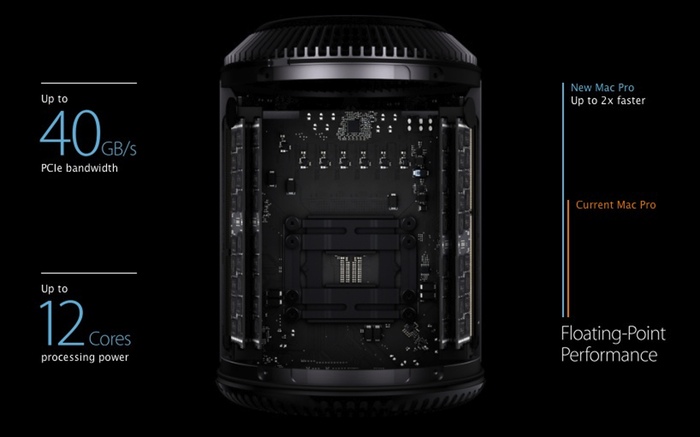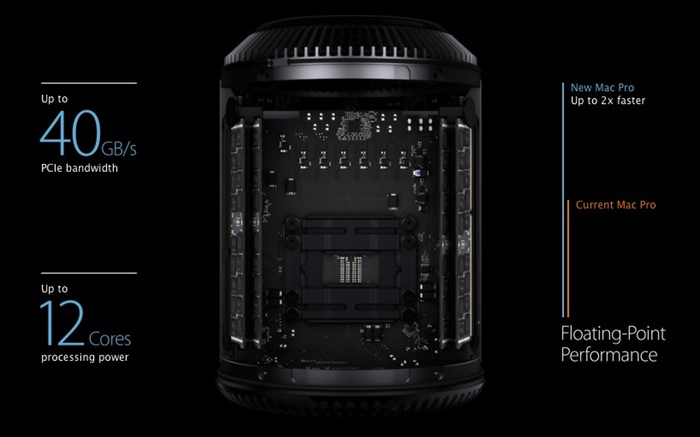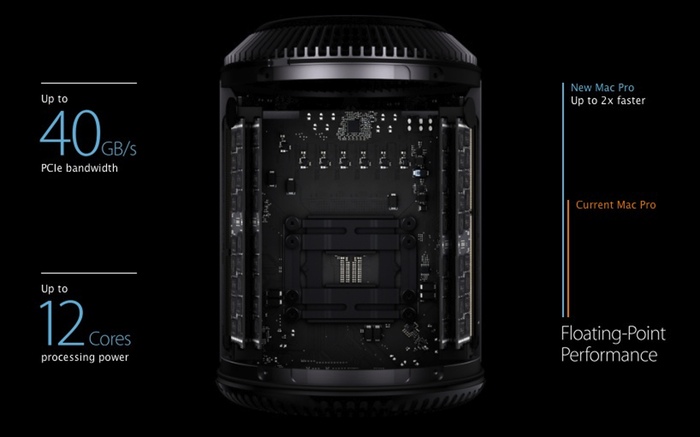 The 2013 Mac Pro is definitely "mini," but the company has kept the existing naming convention. And, you can have one in any color you like as long as its brushed Aluminum white Black, can you believe it?
Perhaps the most unbelievable moment in Phil Schiller's 2013 Mac Pro introduce was when called, and slapped down, out Apple's naysayers.
"Can't innovative anymore my ass," Senior Vice President Phil Schiller said of those that have complained innovation is dead at Apple."
And, for long-suffering Apple pro users, the wait for an all-new Mac Pro ends "later this year" and will feature a major butt tonne of new features, most of which Tapscape accurately reported earlier:
• Intel Xeon E5 processors with up to 12 cores for double the floating point performance
— Up to 2.5 times faster than the current Mac Pro and delivers up to 7 teraflops of compute power

• 2X AMD FirePro workstation-class GPUs

• PCIe-based flash storage that is up to 10 times faster than conventional desktop hard drives
— PCIe v3 support

• Four-channel ECC DDR3 memory running at 1866 MHz to deliver up to 60GBps of memory bandwidth

• Allows seamless editing of full-resolution 4K video while simultaneously rendering effects in the background

• Six Thunderbolt 2 ports that can deliver up to 20Gbps of bandwidth to each external device
— Also USB 3, Gigabit Ethernet, and HDMI 1.4 ports available

• Supports multiple PCI expansion chassis, audio and video breakout boxes, and the latest external displays
— Each of the six Thunderbolt 2 ports supports up to six daisy-chained devices, up to 36 peripherals
— Thunderbolt 2 is completely backwards compatible with existing peripherals

• 9.9-inches tall
As anticipated, the 2013 Mac Pro (product page, press release) will be "Assembled in USA," including parts made here. Apple hasn't announced pricing, but one hopes the fact that it's one-eighth the volume of the old cheese grater model is indicative of a smaller price for the new model, as well.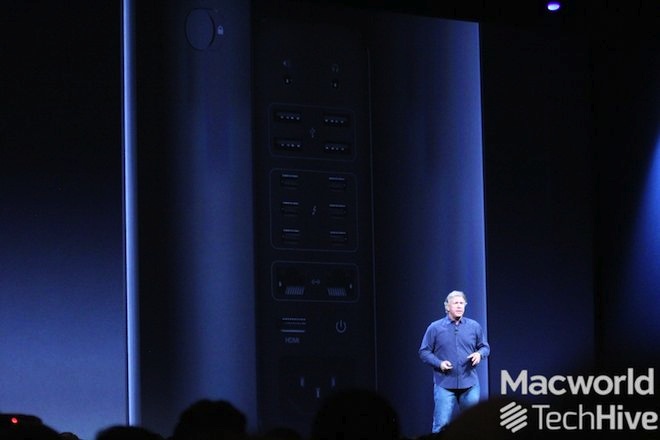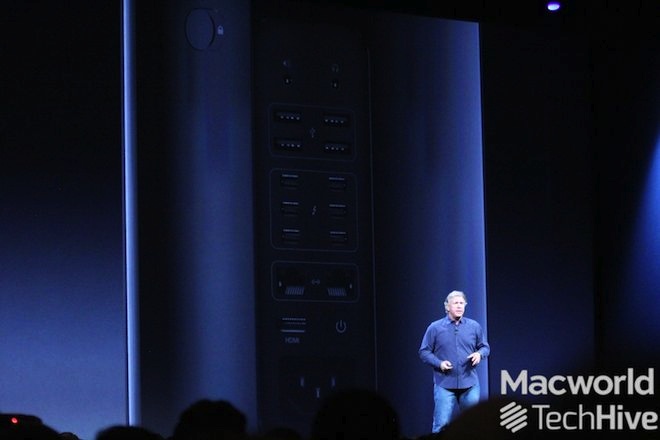 The 2013 Mac Pro will feature dual-GPUs with multi-display 4K support and Thunderbolt 2 (20Gbps), which Intel expects to ship "later this year," too.
As predicted, expansion will be handled via Thunderbolt.