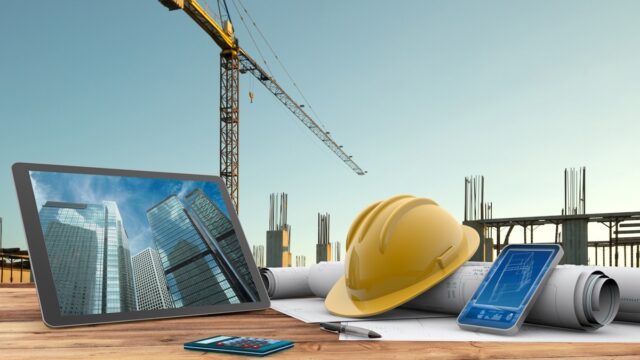 In 2020, the construction industry saw one of the worst phases in its history when the Covid-19 pandemic suddenly brought all construction activities to a grinding halt. By default, the construction industry is both labor and cost-intensive.
Due to lockdown and social distancing norms, a large number of under-construction projects have been halted, and a considerable amount of investment remains locked in these incomplete projects.
Future trends in the construction industry would like to find a solution to this kind of disruption. This indicates that the future trends in this industry are going to be dominated by technology that does not yield easily in times of crisis, such as the Covid-19 pandemic right now.
For example, a smart traffic cone at construction sites are becoming common phenomena. These are equipped with sensors and computing chips and linked to each other through Bluetooth.
Here are the three construction tech trends to watch in 2021 and beyond:
IoT in the Construction Industry
Internet of Things (IoT) is a technological solution that simplifies complex operations and processes in businesses, manufacturing, and industrial environments such as construction. What does it do?
It makes devices in a vast and complex project communicate and exchange data between themselves. IoT, through umbrella software, is able to access all data that these interconnected devices generate.
This means all the operators, supervisors, managers, suppliers, and other essential stakeholders in a construction project have to access to live data about all essential aspects of the project. This helps avoid disruptions by making predictive decisions.
A construction project is vast, with different kinds of workers and professionals working simultaneously. From design to construction, technology and smart devices are used at every level.
As the project advances and the work's complexity increases, there is an ever-greater need for technological solutions. From remote technology such as drones' use for inspection to highly precise equipment for various specialized jobs, IoT can make the processes smooth and transparent by making all these equipment to stream their data to the central data processing software, the hub of IoT.
Anyone who wants to know about any particular aspect of a large construction project would be able to access the data through IoT software. It can bring speed and accuracy in the decision-making process as well as avoid unwanted disruption in the project.
Use of 3D printing
An up-and-coming technology that is likely to take the construction world in its sweep is the additive manufacturing process of 3D printing.
Yes, like your ordinary printer can print anything in your computer's design files, a 3D printer can print any model, prototype, parts, and even homes. Right now, 3D printers are used to print models of mega construction projects for planning and assessment.
This gives the designers and engineers a precise idea of how their project will look and whether it needs any amendment. Taking the momentum further, large-sized 3D printers are already on the horizon that can print an entire home, layer by layer.
That's a big leap of 3D printing technology. Now, it is being billed as the housing technology of the future when homes can be built without any help from workers and entirely by machines.
With this kind of homemaking process, families can be made just even in the most difficult of places. Besides homes, 3D printers capable of printing with concrete can produce many other useful families' components.
There are endless possibilities, and in the coming year, 3D printing is likely to make its presence felt in 2021 and beyond.
Use of Living Materials
Yes, living materials are a reality, and it's the next big tech trend on the construction scene. A new kind of concrete material called self mending concrete is being developed by allowing bacteria to grow and saturate the medium.
This kind of material, which is used with concrete mixtures, gives impermeability to the concrete. These bacterias grow in the pores and fill them up. It can be used in cracks and fissures to repair them.
Different kinds, shapes, sizes of bacteria are being grown that can be used as a ready construction material.
Final Thoughts
We have talked about the new tech trends that are likely to dominate the construction industry in 2021 and beyond. Besides these three tech trends, there are quite a few promising and powerful technologies that are guiding the construction industry.