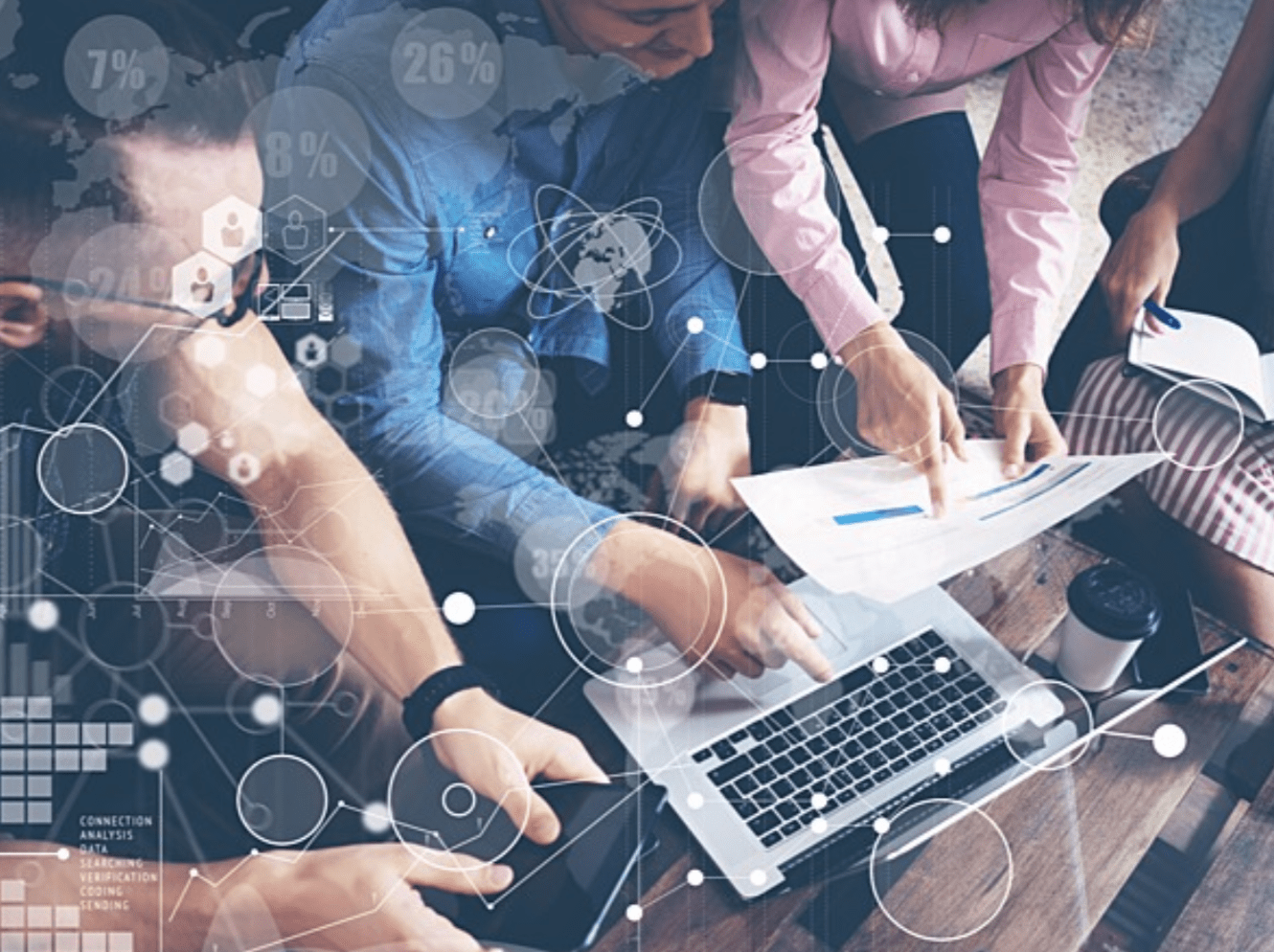 The technological resources behind every business can make or break it. That's why digital-savvy entrepreneurs are keen on having the right applications in their arsenals. Their implementation, after all, helps businesses increase ROI, improve customer relationships, and boost overall productivity.
Among these tools are cybersecurity solutions such as Brand Monitor. Brand Monitor is an enterprise-grade domain research and monitoring suite that enables company owners to look after their online properties and protect them from those intending abuses.
The set of tools also aids in transforming different facets of a business, including cybersecurity and marketing strategies. More specifically, this post tackles the ways by which business owners can fully harness its benefits.
Using Brand Monitor to Protect Your Business Assets and Interests
Listed below are ways by which you can rely on Brand Monitor to safeguard your online presence and reputation.
1. Brand Protection
Brand protection agents use Brand Monitor to aid investigations on lookalike domains and businesses. Users can use keywords, such as a company or an individual's name, a product name, or a web address as search terms to uncover infringing internet domain names. They can also use the suite to secure all of their domains.
For instance, aviation company American Airlines (official site: https[:]//www[.]aa[.]com/) can keep an eye out on domains across different TLDs that include its brand keywords. As you can see in the screenshot below, the Brand Monitor report reveals that an unknown user registered a domain with the said company's keywords (americanairlines[.]careers) on March 16, 2020. Meanwhile, registrants dropped two domains within the same day (i.e., americanairlines[.]world and amercanairlinesstadium[.]com).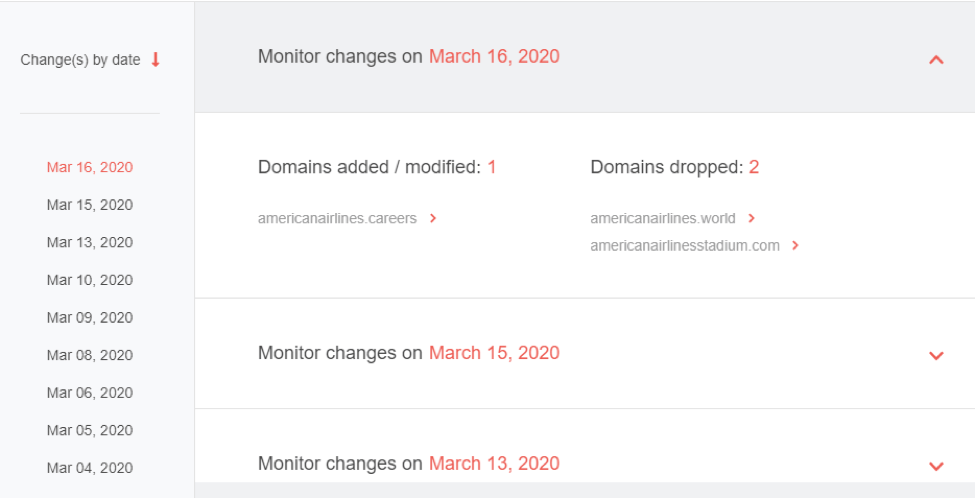 As there's no assurance that a member of the company's staff registered the resultant domains, it would be wise for the airline's brand managers to include the domains in their watchlist. They can also examine the domains' ownership records by performing WHOIS or reverse WHOIS lookups on them. Users need to click the red arrow beside the domain and select any of the "Build Report" options to obtain registration information.
2. Cybersquatting or Typosquatting Prevention
Cybersquatting is the act of registering domains that closely resemble an existing one. Often, threat actors reserve misspelled variations of the domains of known brands or celebrities to misdirect users to sites under their control. Their ultimate goal is to trick visitors into entering sensitive information into forms.
They also use typosquatted pages, some of which can be detected by Typosquatting Data Feed when similar-looking domains are registered in bulk, as a vector for credential-stealing malware and many other unwanted activities. For example, using the feed, we came across these similar domains for February 29:
aamericanairlines[.]net
aamericanairlines[.]info
aamericanairlines[.]org
aamerican-airlines[.]com
american-airlines[.]org
Upon some investigation, we found that the first four were apparently registered by the same entity, and hold a redirect page to the "travel" section of some online magazine that does not seem to have any direct relation to American Airlines. The fifth one has a page with no information yet, but according to the WHOIS record, it doesn't seem to have anything to do with the aviation company either.
Organizations can prevent their brands from falling victim to cybersquatting by examining similar domains. When adding an entry to Brand Monitor, it's best to turn on the "Typos" feature to include misspelled variants for auditing. Based on the above-found domains, it seems worthwhile to monitor for the terms "american airlines" as they appear to be frequently used by cybersquatters. Doing so, here is what we found with the tool: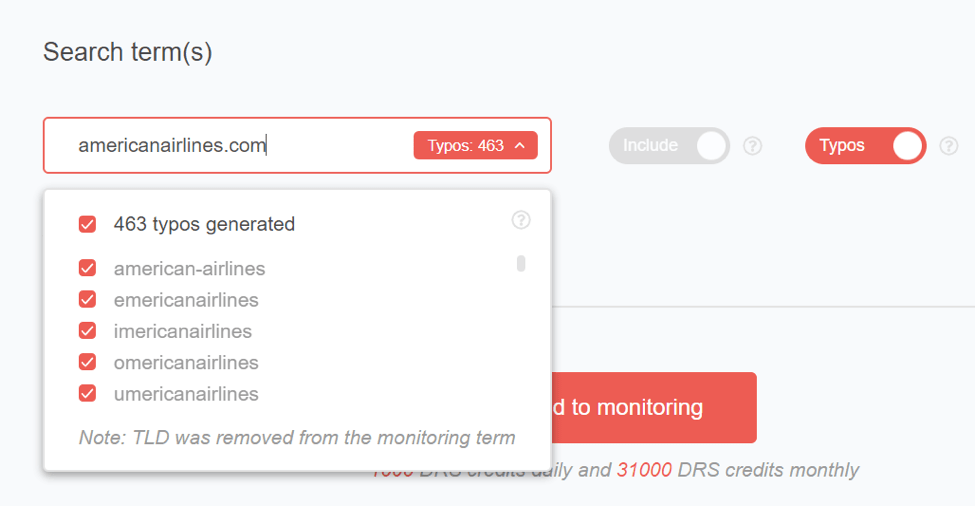 The output shows a tally of domains that were registered or lapsed within the same day, compiled 24 hours after adding the search term to the tracker. Brand managers, fraud investigators, and cybersecurity researchers may opt to pick suspicious domains from the results to monitor them for WHOIS record changes and malicious activities.
3. Domaining
Domainers can use Brand Monitor to get ideas on their next investments by adding trending search terms for monitoring on their dashboard. By doing so, they can receive alerts on newly registered and recently expired domains containing their tracked keywords.
They also have the option to add high-value domains to the tool to find out when current registrants let them go. Brand Monitor automatically notifies them for updates made to the domains they follow so they can reserve these upon availability.

Although relatively uncommon among business owners, cybersecurity research tools such as Brand Monitor are a great addition to their toolkits. With Brand Monitor, entrepreneurs can gain more insights on how to grow and safeguard their business assets.