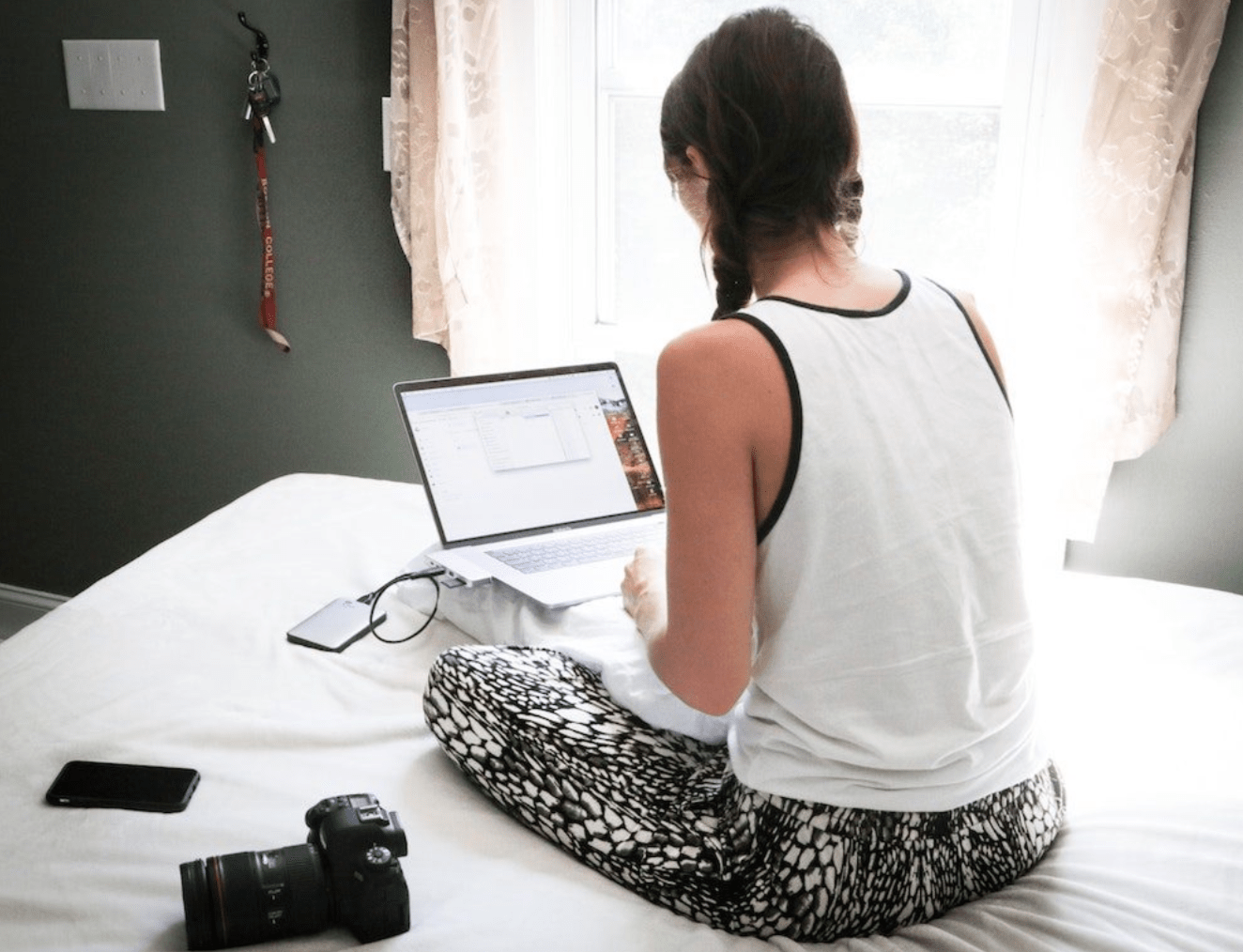 Whether you are social distancing, self-isolating or just working from home, the Coronavirus quarantine can be utterly boring and infuriating at times, especially when most of the public places are shut and there is nowhere else to go.
Throwback to the days when our lives were in full swing and we had so much to do during the measly 24 hours of a day. From dressing up and commuting to work during weekdays to going to the movies on weekend, life was indeed a beautiful mad rush.
Fast forward today, with the Coronavirus lingering outside and the humdrum routine driving us crazy on the inside, getting through the day even if we are working remotely can be quite cumbersome.
Sure, skimming through social media and watching the news might be a good way to stay entertained and occupied in times like these. Still, unintentionally reading or viewing Coronavirus updates excessively can get a little overwhelming and shoot-up your stress levels insanely.
Anyhow! There's light at the end of every dark tunnel, isn't it?
Luckily, we still have the magical gift of digital technologies such as the internet, smartphones, and tablets that offer us countless of options at our fingertips and instantly vanish all the bad feelings at the drop of a hat.
However, what can you do to forget that you're in the middle of a healthcare crisis and help you deal with the superfluity of anxiety, boredom and unoccupied time without ripping your pockets?
The answer: Download free movie apps!
Here are some incredible boredom-banishing android movie apps that you can install for free so that you can kick back and chill with Bradley Cooper or Scarlett Johansson all day long and forget that you're in quarantine. 
Sony Crackle
Sony Crackle is a streaming service powered by Sony Pictures — a big name in the movie industry. When it comes to offering high-quality entertainment, Sony Crackle lives up to all expectations. It is an ad-supported over-the-top streaming platform that offers an enormous archive of old classics as well as the latest blockbuster movies absolutely for free.
The best part about this fun-filled player is that it lets you have a double dose of entertainment i.e. other than watching movies, it also allows you to binge-watch on TV shows and that also without paying any extra money.
Moreover, the movie player is extremely user-friendly as it lets you search content based on genres, change the audio track from English to Spanish and turn the subtitles on/off depending on your needs.
Sony Crackle streams super smoothly so that you can enjoy your favorite content without facing any issues. Even though the movies are supported by ads and you will get to watch a few commercials in between, but since you get access to a plethora of movies and TV shows for free, watching a couple of ads sounds like a decent price to pay.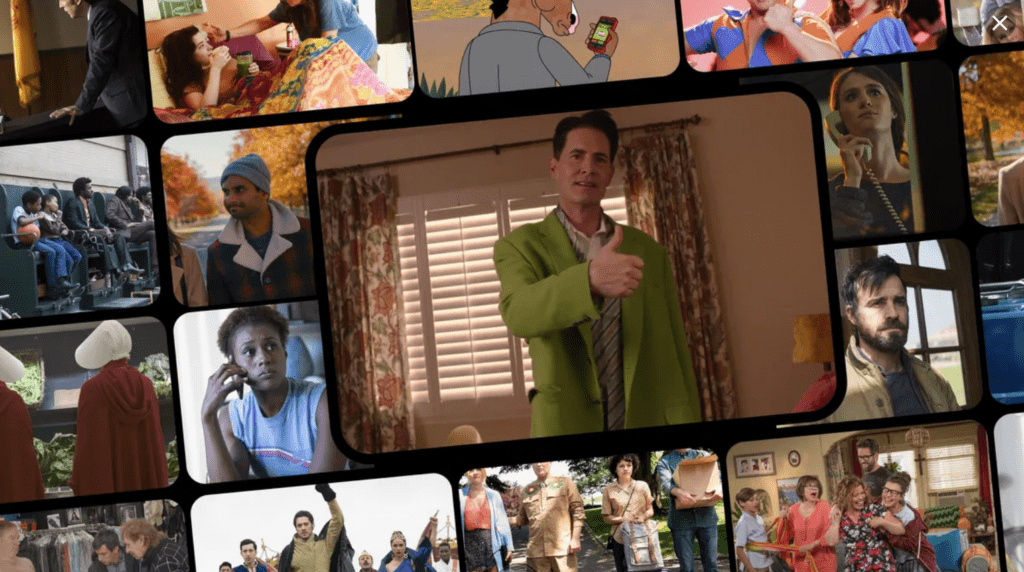 MegaBox
The MegaBox HD app allows you to access hundreds of binge-worthy HD films and TV shows from your android for free and lets you download or stream them in 360o, 720p or 1080p resolution as per preference.
This movie app has an intuitive interface that comes with a dropdown menu bar and filter option so that you can easily search for movies or TV shows according to category, good reviews, popularity, and date of release.
Furthermore, MegaBox saves your time by letting you peek into the summary of all movies or series by just simply tapping on them so that you always watch what suits your interest and avoid any disappointments.
Tubi 
Imagine combing a premium internet and TV service together to make one digital product… and that's Tubi for you! Doesn't matter if you are a TV lover or movie buff, with Tubi you can stream thousands of movies and TV shows anywhere in or outside your house by just getting connected to the wireless internet.
Whether you love classics, Korean dramas, anime or comedy, Tubi is the biggest free streaming service that has something for everybody irrespective of their age or taste. Not only the extensive online entertainment catalog on Tubi is free but it also grows every week by as free HD shows and movies are added for you to relish.
With Tubi, you can access 100% legal content that has a high IMDB rating without signing up for any subscription plans or flipping your credit card. Isn't that great?
SnagFilms
SnagFilms is a great video streaming app that offers unique indie movies, 5000 independent films and many TV shows, thought-provoking documentaries on several topics, star-studded biographies, comedy shorts and much more awesome content that will keep you entertained for hours.
This incredible movie app allows you to stream and watch full-length movies and TV series from over a dozen categories such as action, comedy, sci-fi, horror, erotic thrillers, romance, and family-friendly movies, etc. on your android mobile phone, tablet or TV for free!
SnagFilms is a feature-rich movie app that lets you easily browse content by genre, topic or run-time, queue-up movies to watch later, sync videos across all your android devices and allows in-app sharing on Facebook and Twitter too.
However, for quality viewing, it is recommended to use a blazing-fast Wi-Fi connection like the one you get with Spectrum internet plans rather than a one that keeps lagging.
Love to explore different content? With SnagFilms you also get to stream a whole bunch of flavorful international content with subtitles in Arabic, Hindi, Spanish, Nigerian, Chinese and many more languages. With new movies and titles every month this movie app will keep you entertained no matter how long the quarantine lasts.
Movies are a Great Antidote to Quarantine-boredom! 
Feasting your eyes on a good movie is similar to an expensive form of therapy that lifts up your mood, helps you revitalize and allows you to disconnect, relax and have a care-free time.
Whether you are having a full-on belly laugh at a comedy film, feeling a rush of love with a romantic flick or getting cold feet while binging on a horror film, watching movies have a good effect on the heart and help to keep the stress and worries at bay.
After all, whether you're a movie buff or not, who doesn't love to spend a lazy night in bed with a yummy snack and a good movie?