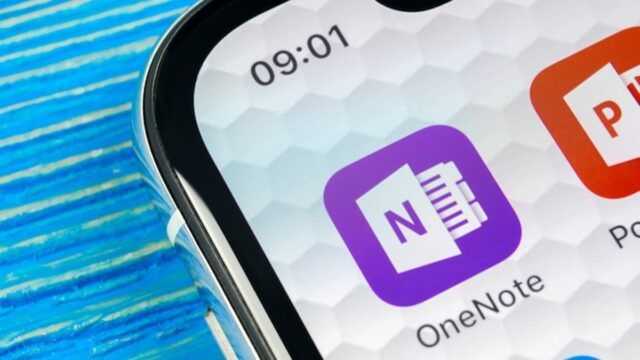 Are you the one who is looking for the OneNote alternative and wants to try out something different? Are you the one who wants to try out another digital notebook because of some reasons? If this is the case, so you have come to the right place.
However, we can't deny that Microsoft OneNote is one the best app for note-taking. The app is full of exciting features, free to use and available on all platforms. But the problem people usually face is that the app is challenging for beginners. You also have to create an account on Microsoft if you are willing to sync your notes across all devices.
One of the well-known objection people have with OneNote is that it will take too much space on your device, and I mean; it's too much for a note-taking app. So these are some of the reason why people are looking for a OneNote alternative. So without further ado, let's discuss the best OneNote alternatives available in 2020.
Laverna
1 This may be the best OneNote alternative for you if you are worried about your privacy and don't trust private companies.
2 Laverna is an open-source note-taking app. Their primary focus is on privacy, and they use end-to-end encryption for that.
3 You can use this app effortlessly. You can easily create the text-based notes which you can sync on all devices by using RemoteStorage account or dropbox.
4 You can quickly correct any error related to formatting because Laverna shows a real-time preview.
5 One notable feature of this app is its support for markdown editing. It allows you to format any text without lifting your finger off the keyboard.
6 However, since Laverna is very easy to use, you will not find some features which you get in OneNote. For instance: you cannot add voice notes and images here.
Zoho Notebook
1 This app is also a superb alternative of OneNote. It is full of features and available across all formats.
2 You can create Notebooks with covers comfortably, which looks like a Notebook in real.
3 One of the main features of this app is web clipping which allows you to save links and articles from the web.
4 Another prominent feature of this app is that you can sync your notes across unlimited devices without spending a single penny, unlike Evernote.
5 It also gives you the option of colour coding your notes.
6 You can also stack notes and access them by swiping between them.
7 It also has a pre-built checklist card which makes it very easy to create the checklists. Similarly, it has a pre-built audio note which is excellent.
Bear
1 If you are a dedicated user of Apple devices, Bear is the best note-taking app for you.
2 It's clean and modern UI together with the markdown editing feature, allows you to capture your thoughts effortlessly.
3 One of the salient features of Bear is its tagging system; you can organize your notes by using tags which work like folders.
4 This app never crashes, syncs immediately and launches faster.
5 You can export your notes in multiple files including JPG, PDF, RTF, HTML etc.
6. The feature of markdown editing allows you to format your files comfortably. All in all, it's an excellent note-taking app
Turtl
1 Turtl is also another note-taking app which is known for its privacy.
2 You can keep your bookmarks, passwords, research, photos, logos, dream logs or anything without any worry because it acts as a va
ult.
3 Despite being a secured vault, you can easily comfortably share your notes to anyone you want to.
4 Another great feature of Bear is "Boards" which allows you to organize your notes inside notebooks.
5 You can use Turtl on all major operating systems like Windows, Linux, macOS, Android, Firefox and Chrome.
6 If privacy is your priority, then you should give this note-taking app a try.
Closing Thoughts
So, these are the top-quality OneNote competitors. There is a saying that "Different notes for different folks". These apps can help every person from techies to the people who use these apps for day to day use. Try out these note-taking apps and see which app works best for you and let us know about it.