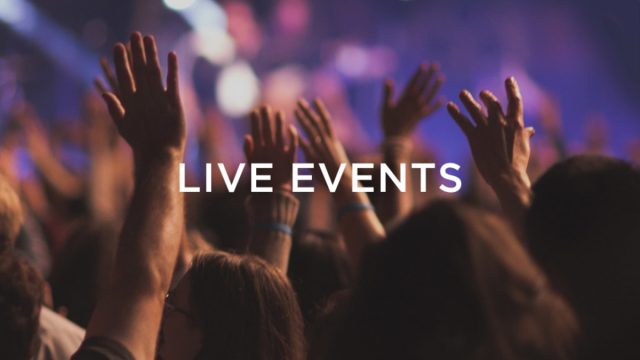 Are you an event organizer or aspiring to be one? If you want your live event to be perfect, you should be aggressive and attentive during your planning. It is a tricky line of work that needs much attention and commitment.
People attend events for many reasons and not free food only. Therefore you want your event to cater for all these reasons like; learning, the desire to meet new people, and more.
So, what are the amazing ways to host the perfect live event? Continue reading this article for more information.
Ways to Host the Perfect Live Event
Reason for Attending the Event
As mentioned earlier, people have plenty of reasons for attending an event. Some may be there to advance themselves professionally, others to learn and find new business partners to add to their network.
These reasons are the leverage you want to make people attend your event. Once you have identified your target attendee's desires, you run your promotion using them, highlight the attendees' desires and print them on promotional flags.
If you understand what people are attracted to, you will have what you need to make people attend the event.
Formulate a Singular Event Theme
The theme is very vital for your event. The theme is the variable that decides the event's color, pattern, and decoration. It gives you information about what type of décor you should invest in.
However, when planning an event, there is more than just the décor. The theme should also resonate with the reason for attending the event. You cannot have a mining theme on an environmental conservation event. The theme will collide with the event's objective, which may negatively affect your event.
Additionally, you may want to choose a centralized theme that you can implement easily and one that relates to the day's topic.
Research on the Pricing
Ticket pricing is the last thing before publishing your event if everything has been put in place, venue, talent, and vendors but not the ticket cost.
When deciding on the price of the tickets, you want to consider the following;
What the event costs you. Calculate your event costs like vendor fees, venue deposits, artists and talents, furniture, and more. If you spend high, the ticket price will be high.

The supply versus demand of the event. The demand for your event depends on its scarcity. If there are more similar events, your event will likely have less demand. And therefore the cost of the ticket may be cheaper.

The value of the event. Essentially a person will pay more if they will gain more from experience. Therefore if the event has more value to them than the ticket cost, they are more likely to attend.

Industry standards; your event pricing should meet the industry standards and correlate with the competition. Research what others are charging and what the attendees gain from the ticket.
It would be best if you moderated your prices; low prices may be difficult to raise later, and too high may result in low attendance.
Set the Event's Deadline Early
Deadlines are critical when hosting a live event. This is because deadlines enable you;
Prioritize tasks.

Clearly define and archive the goals.

Enhance your creativity and boost your confidence.

Keep your promises and avoid being over perfectionist.
Alongside the above, deadlines give you an idea of attendance, allowing you to determine what supplies you may need. If you want to ensure early registration, you may consider discounts on early signups.
Always Have a Backup Plan
No event will run a hundred percent as planned; they will have snags at one point. It is due to this reason that you should have a plan to supplement the initial one. This will ensure that the arising issues wouldn't affect the outcome of your event.
Having a checklist for everything is important to ensure all aspects are in your control. Keep a continuous communication with the speakers and vendors to ensure they are present on the event date.
Conclusion
Live event hosting is not an easy job since it needs plenty of time, attention, and commitment during planning. You may want to be careful to meet the attendees' desires for them to have a reason to attend your event.
You can archive that through these ways;
Focusing on the event's purpose.

Creating appropriate theme.

Setting deadlines.

Moderately pricing your ticket.

Ensuring you have a backup plan.