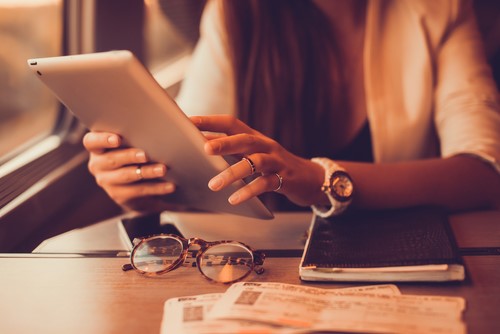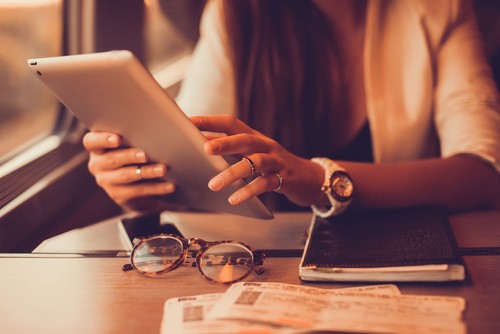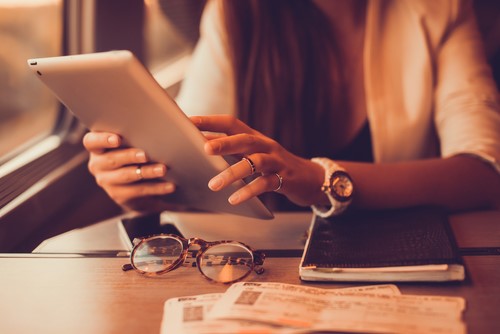 You know what it's like when you get a new device and you have to re-download all your apps. Usually you find that you don't use most of them even though they originally sounded like a great idea. If this is a common problem for you, try to keep it simple with your new device. That being said, here are five apps you'll actually use on your iPad Mini, guaranteed.
Dropbox
Dropbox lets you share documents directly from your iPad Mini to all your other devices. This can help you clear up space on your hard drive by storing all the videos and pictures you've been taking on the cloud. You also can receive text, video and audio documents from friends and family after setting up a shared Dropbox folder. This way, sharing and storing files has never been easier.
Stitcher
Stitcher is one of the most user friendly podcast apps out there. Whether you're a fan of Radiolab, Hardcore History or This American Life, you'll be able to find whatever you want with Stitcher. With a trending tab, an intuitive search engine and a way to save your favorite podcasts by theme, you'll never lose track of which episodes you've already listened to. The best feature of Stitcher is the listen offline option because this enables you to download the most recent episode of your favorite podcasts and then listen to them even when you don't have a Wi-Fi or 4G connection.
Kindle Reader
Kindle Reader is one of the best e-book apps you'll find. Amazon's selection is second to none, with thousands of free e-books and millions of books not exceeding $10, making this app one you'll use at home, on vacation and in transit. No more hauling heavy books around in your bag while riding the bus to work because all your favorites are at the touch of a button. But why is this one of the best apps for iPad Mini? Well, with that larger screen, you can finally read some of those graphic novels that just weren't worth reading on your phone. Hellblazer, The Joker, Watchmen—they all look great on that 1024 by 768 resolution screen.
Overdrive
Overdrive is one of those apps that should get more props than it does. Like the last two choices, this app is all about media; however, its function goes even deeper. With Overdrive you can rent e-books, audiobooks, videos and music, all from your local library. All you have to do is sign in with your library card number and start browsing the selection. Rented e-books are linked through the Kindle Reader and are valid for up to two weeks, and audio and video media are run directly through the Overdrive app. This is a great way of utilizing the services your local library provides.
Skype
Skype is a user-friendly video chat app. It doesn't have as many bells and whistles as Google Hangouts, but it doesn't really need them. Skype provides a simple platform with which to keep in touch with friends, family and coworkers or clients while in different cities, states or countries. And, with the iPad Mini, you can finally see every detail in the picture of what your friend from Japan is broadcasting to you.