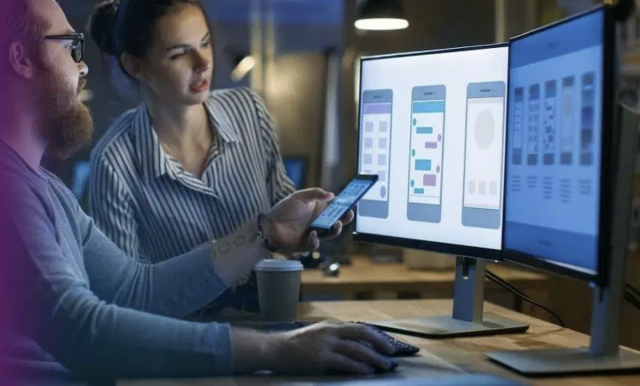 Device farms first appeared in 2006, as corporations noticed a rising demand for automated and integrated mobile app testing tools across various devices and OS versions. Device farms are mobile app testing services that allow developers and businesses to test their apps on thousands of real devices and emulators.
The advantages of device farms are apparent:
You can test a variety of configurations in various scenarios.
Most device farms allow you to use built-in test suites or customize test scripts.
The top device farms provide extensive, organized reports with screenshots and crash logs.
Five of the most reputed and economical device farm mobile app testing services are listed below:
Perfecto
Make sure your apps are ready for the mobile-first world. Perfecto is the industry's most popular mobile app testing tool on the cloud. With Perfecto, you can create exceptional digital experiences faster and more confidently.
Unparalleled platform and testing scenario coverage.
For faster feedback and fixes, use smart analytics.
Web and mobile app testing on a single cloud platform.
Test frameworks, CI/CD systems, and IDEs all have robust integrations.
Security and scalability fit for an enterprise.
Deep technical experience and support to assist you in achieving your goals.
Apptim
Apptim enables mobile developers and testers to quickly test and analyze their apps' performance in each build, preventing critical errors from being released to the public. Android and iOS devices track app render times, power consumption, resource utilization, crashes, problems, and more.
Compatible with both Android and iOS devices
Troubleshoot app problems and exceptions with ease.
Compare the performance of two different app builds to see what changed and what new issues may have arisen.
Out-of-the-box integration with JIRA and your workflow
In just 5 minutes, you'll have your first results.
Kobiton
With support for multi-touch gestures, orientation and GPS simulations, camera and speaker control, and device connection management, Kobiton provides users complete control of real mobile devices during manual testing.
The most up-to-date real-world and cloud-based devices and configurations
Centralized testing histories and data logs will aid the collaboration.
Internal Device Lab Management aims to make better use of internal devices.
Appium 1.6.4 is supported.
Calabash
Calabash is a set of libraries that allow test-code to interface with native and hybrid apps programmatically.
These mobile app testing tools offer APIs that are tailored to native apps that run on touch screens.
It includes libraries that allow test-code to interface with native and hybrid apps programmatically.
It supports framework cucumber, making it easier for business specialists and non-technical QA workers to grasp.
TestProject
TestProject is the world's first free cloud-based, community-powered test automation platform, allowing users to quickly and easily test Web, Android, and iOS applications across all operating systems.
There are no complicated setups or configurations.
To get started, you don't need any coding knowledge.
Addons can be shared and reused by your entire team and community.
Dashboards with detailed reports
Integrations with your CI/CD workflow that are seamless
Conclusion
Device farms are a low-cost, high-quality option for automated testing on a wide range of devices. However, while the ability to automate testing across numerous devices is functional, you must still design and maintain automated mobile app testing tools and keep them updated regularly.
References
https://www.softwaretestinghelp.com/best-mobile-testing-tools/
https://medium.com/binwell-blog/7-best-device-farms-to-test-your-ios-and-android-applications-7efb834dab25