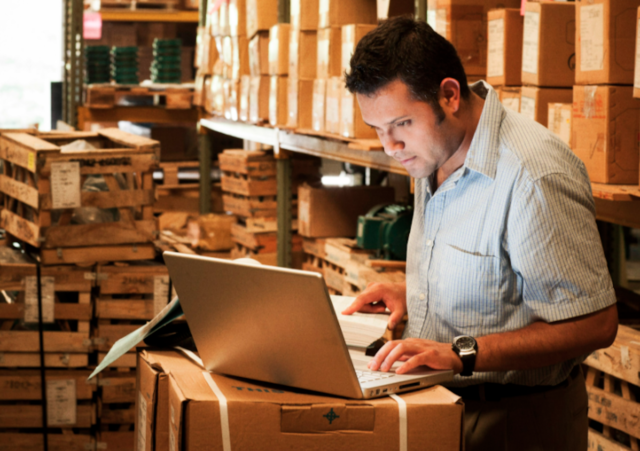 Inventory optimization managers often find it difficult managing thousands of goods, and each come with their unique features, requiring time-consuming and tough calculations. Without taking the help of the structured methodology and strong analytical inventory optimization software, such proactive handling of huge inventories becomes a difficult task.
Thus, no matter what type or size of your business is, we truly understand your trouble in dealing with the inventory in various sizes and shapes. Let us check out the top inventory optimization practices that you must implement immediately for your business to grow!
1. Never compromise on the quality
One of the most important factors that you need to consider is quality control no matter what size of your business and it must be well-executed. Having a proper process that will guarantee exact quality offers a direct connection to your consumer loyalty & business development. This procedure is not very difficult, and you may start using it immediately. Your employees just have to check all the products and materials that they get. There are some major points to look at:
The expiry date of a product (only if applicable)
The product must be sealed
Check damage and leak
When all the qualities are properly checked you need to check whether the warehouse environment is appropriate for your stock? And if not, you have to make the environment favorable for your stock.
2. Modern Technology Can Improve Your Business
If you are still using spreadsheets and manual ways to handle your inventory, you have to be realistic and sensible about using the best inventory optimization software. They will not just reduce your time and effort, but you will also be able to track your inventories and helps to grow your business. Your employees will get more time that can be utilized in a more effective way.
3. Consignment inventory
If you are thinking about the local consignment store, you are not wrong. The consignment inventory is the business deal when the wholesaler or vendor agrees to give the consignee their products without making that consignee pay for inventory upfront. The consigner offering this inventory owns the stocks and the consignee will pay only it is sold in the market.
4. Start Preparing Now
Being a business owner, you do not want the company to get stagnant and slow. You want to grow your business. That cannot happen if you are not properly prepared. When you plan, make sure you keep inventory management as one of the most important topics of your conversation. The effective and simple-to-use system reduces the human error that manual tracking causes. Therefore, your workers will have to spend very less time shuffling papers and get a little more time on their strategic responsibilities.
5. Reporting the Inventory KPIs
Reporting the inventory KPI is very important and it will help the progress to improve the inventory to get tracked. Make sure the KPI reporting includes, proper selection of the pre-defined inventory optimization reports, automatically capture the wide selection of the pre-defined KPIs and users must customize the reports & statistics.
6. Get Done With the Deadstock Fast!
Deadstock is a big concern for the businesses who are dealing with the inventory. It normally means a stock that hasn't seen the sales for the past 1 year and is taking up space in the warehouse & retail shelves. But it is unavoidable because of the shifting winds in technological obsolescence, fashion, and tastes. Or it can be the poor buying decisions. There is no sense in getting into detail, and it is good to eliminate them quickly & go ahead. Even though your money is stuck in the deadstock, but it is better to cut down on your losses.
Final Words
Thus, if you want your business to grown and work smoothly and efficiently, you must consider investing in inventory optimization software. These tools will help you to manage the stock levels in a perfect way. Indeed, it can be highly beneficial for the business too. You will be able to track down important information with the help of the software. It will track down past data that will be very important for your business. These practices will help you get complete control over your inventory, cut down maximum profit as well as benefit your business.