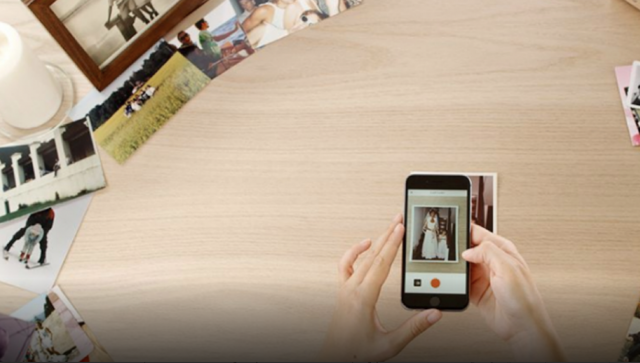 A Photograph is none but a witness of time. It freezes the moment with our nearest and dearest ones. It is needed to keep it in an ascending way. The benefit of keeping your Digital Photos in an organized way is to find them easily when needed. For a professional photographer, it is highly needed. They have to deal with many clients at various events.
The most effective and unique method to Organize Digital Photos is to keep your photos in a single place. It may be an online cloud store, an additional hard drive. Many people choose different types of software to organize photos, like Google Photos, Adobe Bridge. This write-up will deal with different types of Unique methods to Organize your Digital Photos.
Why You Need To Organize Digital Photos
A Photograph is a memory, and memory needs to be stored in an organized way. Many of us have hundreds or even thousands of captured memories in our phones alone. Photos are taken according to a certain event, a special day, or even just a normal day in our lives. You may have memories of your travels, wedding, pets, family get-together, eating out with friends, or dates with your loved ones that you kept that need to be stored properly to make them last. If anyone asked you, "Where are all your digital Photos? Can you show me all of them right now? In case you answer this question, you are already done. But If you are like most people who just take photos without organizing, you can't answer this question.
Organizing all your photographs uniquely makes your life easier. Most of the general people store their photos on mobile phones and laptops. This device may be damaged or stolen by anyone. So, it's safer to use online storage to store all your photos then store them offline.
6 Effective And Unique Methods To Organize Digital Photos
People have different needs. There is no one fit solution for every problem. to solve the problem. To organize your Digital Photos, you may find a different way. Here we have discussed Six Effective and Unique methods to Organize Digital Photos.
1. Choose One Place To Store Your Photos
Store all your photos in one place. Keeping photos in random places doesn't make your photos organized. It is complex to find the desired file. You may store all your photos in any online storage cloud, on a hard drive, or your PC. Experts suggest using an external hard disk to keep all your photos in volume.
Creating a particular folder for particular events in an external hard disk can give you the best organizing facility. All your Digital Photos should have organized in an ascending way. Choose a durable photo hub. Before using your computer as a one place store of your photos, sure about your computer's update. Buying an external drive with good quality may also be a good idea.
2. Define Your Folders
Before store, any photos on online or offline storage, make sure about the folder. Make a folder by the name of the event or places. All your photos should be divided into sub-folder, like family, friends, office, travel, etc. All those folders should have one main folder called "Photos."
Another technique to organize all your photos in a good way is to rename all the photos before putting the photos in a sub-folder, rename all the photos according to the name of events or places. Professional photographers have to deal with a lot of clients within a short time. They must follow this technique to organize their photos. If any new photo has been taken, put them according to its genre.
3. Manage offline storage hardware
Managing offline storage for photos can be the best option. This option has plenty of facilities and is easy to store. You just need to buy an external disk or storage with good durable quality. Storing your photos in offline hardware gives you the facility of accessing them from anywhere. Because offline storage hardware is usually lightweight and portable, it is easy to carry it anywhere.
An external hard drive has a large store. You can store the highest number of photos on it. This drive gives you the facility to see your photos sort of an internet connection. It is a great way to store sensitive and personal images.
4. Use Metadata
Metadata is a technical method to organize your digital photos. It permits the user to search for a photo with a keyword. This method allows the user to find any photos based on date, author, or different tags. This procedure gives an instant result to find the specific photos.
No matter how vast the library is, you can find any photos by your desired keyword. The assigned keyword works to find any photos. For example, you are trying to find photos on your computer of dog photos. Search for a related item like 'pet,' 'growl' and 'bark' can retrieve. This metadata automation can clean up images of digital storage.
5. Invest in Cloud Storage
Cloud Storage can be the best method to organize all your digital photos. You will find an online cloud storage company to store your photos in an organized way. Like Flicker, 500px, OneDrive, iCloud. Those have free service and paid service also. In free service, they offer you to store a limited number of photos. Besides paid service, they offer you to store a huge amount of photos in an organized way.
The best part of keeping photos on online stores is you need not carry anything to access. By giving the user id and a password, you can readily access it from anywhere. There is no possibility to vanish all your photos in online storage unless you don't forget your password and can't recover the password.
6. Consider photo organization software.
Using photo organizing software like Mylio, Adobe Bridge, Google Photos can be the easiest method to store and organize photos. Those applications are free from cost to use. You can sort, rename, ascending any of the files easily. They will give you the facility to open any of the files you want in a simple method.
There is less possibility to crash your photos on Photo Organization Software. That software is safe to use. And there is less possibility to leak any of your photos from those photo organization software.
Final Word
To organize your digital photos, which method you should follow depends on you. The method which seems easy to you, you should follow this one. Divided all your photos into favorite or general categories also can be organized. All of the methods have great facilities and benefits. The method we discussed above is the most effective and unique method.
If you store and organize all your digital photos, there is less possibility to crash all your photos. Because those photos take a great part in our life. We usually take photos on lots of occasions. Taking photos randomly and storing them without any plan is the worst thing. So to live on memory you need to store your digital photos in a specific method.