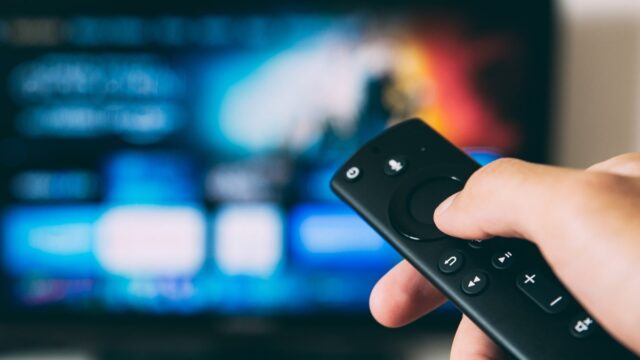 In late 2014, Amazon launched its media streaming and entertainment device in a firestick. It comes with an HDMI port and a remote controller to enable you to watch various channels, episodes, and movies by plugging the stick straight on your TV.
It converts your ordinary television into a smart TV instantly. You can browse different media apps to watch your favorite show that you cannot find in your cable service provider. It contains popular apps such as Netflix, YouTube TV, HBO, Disney Channel, and more.
You may also browse different applications that suit your preferences. Sometimes, we cannot find foreign movies in our Netflix or YouTube accounts. With that said, we often find solutions to explore other streaming sites.
With the aid of the firestick, you may now watch foreign movies, anime, or episodes. The device allows you to open streaming sites, and it supports massive applications worldwide. To provide you some of the best apps to consider, here is our list.
1. IPVanish
Are you looking for a VPN that can shield your private data or streaming activity? The IPVanish VPN can provide you the best security tools available to give you risk-free and comfortable entertainment satisfaction. This app can serve almost 1,500 remote services across 75 locations worldwide. You may also use this app together with the amazon firestick.
This app helps in concealing your profile against worldwide surveillance using its anonymous IP address and VPN features. It creates a decoy IP address to mask your device and protect it from any cyberattacks. Aside from this feature, you may also use this app to jailbreak fire stick and allow your device to install third-party applications.
2. Express VPN
Some shows are restricted in a particular country. If you are curious about the content, you may use the Express VPN to change your server location, unlock its restrictions, and enjoy the show. It covers high-speed servers globally, and it serves one-hundred sixty (160) locations in ninety-four (94) countries with unlimited bandwidth.
You do not need to worry about the risks because this application will take care of it for you. This app contains a built-in speed optimizer to enhance the viewing experience.
3. Cinema APK
The main feature of this app is to fetch top-notch quality streaming videos or movies for your best viewing experience. It does not produce its content but the Cinema APK helps you find a great source for watching foreign shows.
The developers actively update the library for new releases in case you are looking for a new movie or episode to watch. This app is user-friendly, seamless in design, and easy to navigate. You may also download all the new high-definition movies or series then watch them offline.
4. Crunchy Roll
Are you an anime fan lover? If you wanted to watch the full series of your favorite piece, Attack on Titan, or Jujutsu no Kaisen series, you can find it in Crunchy Roll.
You do not need to watch streaming sites with plenty of ads to click before you can watch the video. There are also interesting and new anime episodes to choose from this app. Generally, Japanese animations are launched depending on the season. You may also watch the classic and well-known anime to reminisce your childhood days or just watch it for fun.
5. BBC iPlayer
The BBC iPlayer is a popular and streaming site from the UK. Some foreign shows are not meant for public viewing and only the UK residents can watch the content.
The firestick device includes BBC iPlayer app among its best entertainment applications to consider. You can find various UK content from movies, documentaries, tv shows, news, and more. You may filter the categories from arts, comedy, drama, films, food, history, lifestyle, music, and more.
6. Kodi
If you want to watch a full-fledged high-definition movie, you can browse your firestick and click the Kodi app. You may also look for your favorite TV shows, create a music playlist, and even personalized an album for your entertainment. You can import and play your photo slideshows. It also contains several skin interfaces that will suit your preferences.
You can also record your favorite shows using the PVR add-on feature for this app. Due to its worldwide popularity, the users must consider a VPN when running this app for a risk-free viewing experience.
7. Viki
Do you love Asian movies, series, or K-dramas? Due to copyright infringements and other legal matters, it is difficult to find online streaming sites for Korean, Japanese, Chinese, and other Asian series.
Using the Amazon Firestick, you can scroll and navigate the Viki app to provide you some interesting Asian shows to watch. This streaming app works like a Netflix, but it is more simple, user-friendly, and straightforward in its features. If you wanted to spend the weekend watching your favorite K-drama or Japanese series, this is a recommended application to consider.
Did you find any film that piques your interest?
You can find shows with the best content if you know how to explore various applications. If you do not know where to start, we advise you to check our list to provide you some ideas on where to watch.
Moreover, keep in mind to use VPN secured apps whenever you watch streamed films or video series for your privacy and data protection.