Yes, the wearable market is doing well, if not very well. In 2018, it increased by 27.5%. 2019 promises to be even better, according to analysts. Yet there are a few die-hards who are still resisting the trend of smartwatches, fitness trackers, and other smart headphones.
Here are 6 reasons that will make them change their minds about wearables.
1. You will Stay in Shape
It certainly won't surprise you, but wearables can be useful in helping you stay healthy. In addition to using the device for many activities (running, swimming, walking, weight training) and monitoring your physical activity, wearables can now alert you in the event of a heart problem or hypertension. Apple opened the door with its Apple Watch Series and its ability to record an EKG. Other brands then stepped into the breach to offer similar features. Check out this blog post to learn more about the smartwatch features.
Add to that the rise of smart assistants (Google Assistant, Amazon Alexa, Siri) and in-ear biometrics. Manufacturers have the innovative ideas to offer users complementary devices to the ecosystem of connected bracelets and smartphones to improve our health.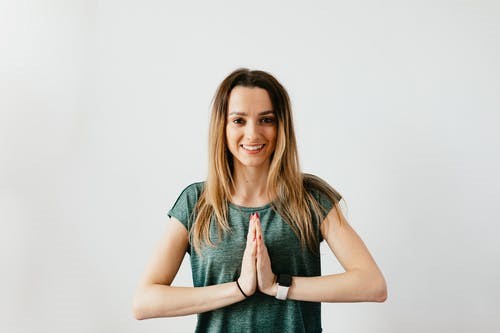 2. You No Longer have to Fear Anything
Not only do wearables help you stay in shape, but they also want to protect you. Several devices allow in particular to alert in the event of an attack. For example, this is the case of connected jewelry from the French company Oz, which can send an S.O.S message to an established contact list that has the application by pressing in case of danger or discomfort. Recently, a student in Scotland designed a wearable to protect sexually harassed women when they go out at night. The device is designed to alert your friends, employees of bars or nightclubs, and people around.
Wearables are also on the rise in the world of cycling, in particular, to offer greater security.
3. You can Pay for Your Purchases
Gone are the days of making payments with cash or credit cards. Welcome to payment by the wearable. While contactless payment by mobile is booming, payment via smartwatch is starting to arrive in our regions. Both traders and customers seem delighted with this development because this method facilitates purchases. You no longer have to take cash or your bank card with you. Everything is done directly with a wave of your wrist. Better, you even save time at the cash register.
4. You Have the Style
Contrary to what many people may think, wearables have made great strides in design in recent years. No more thick and huge watches, hideous connected clothes, or boring sneakers. The time has come for aesthetic and original products.
Although we sometimes associate smartwatches and other wearables with sport, there are also models where design is the most important thing. Indeed, there is now something for all tastes, all ages, and all trends.
5. You will No Longer have Insomnia
We spend half of our life with our smartphone and the other half sleeping. Sadly, sleep problems are among the most important daily issues for thousands of people. Sleeping and recovering well at night is essential for feeling better, and being more productive during the day. According to several studies, such as the one published by the Organizational Behavior and Human Decision Processes, using your smartphone or tablet is bad for falling asleep and sleeping.
Faced with this problem, several manufacturers are now offering their wearables to help resolve these difficulties. Many fitness trackers thus have features to control and improve the quality of sleep. Helmets like those from Phillips, Dreem, or URGONight also offer even more sophisticated solutions to help you sleep better and say goodbye to insomnia.
6. You can Easily Play Your Favorite Songs
Leave your phone in your bag and control your songs with your smartwatch. Zap a song you don't want to listen to or adjust the volume. Some smartwatches have a built-in music player. In this case, you can save music to your watch. This will allow you to leave your mobile at home when you go for a run and listen to music on your connected watch.
Some smartwatches let you navigate. In this case, you won't have to pedal with one hand to view your route, as you can see your way on your smartwatch. In the blink of an eye, you get to know whether to take a left or the right. Your connected watch shows you the way with (spoken) indications or vibrations. This makes it easy to reach your destination.