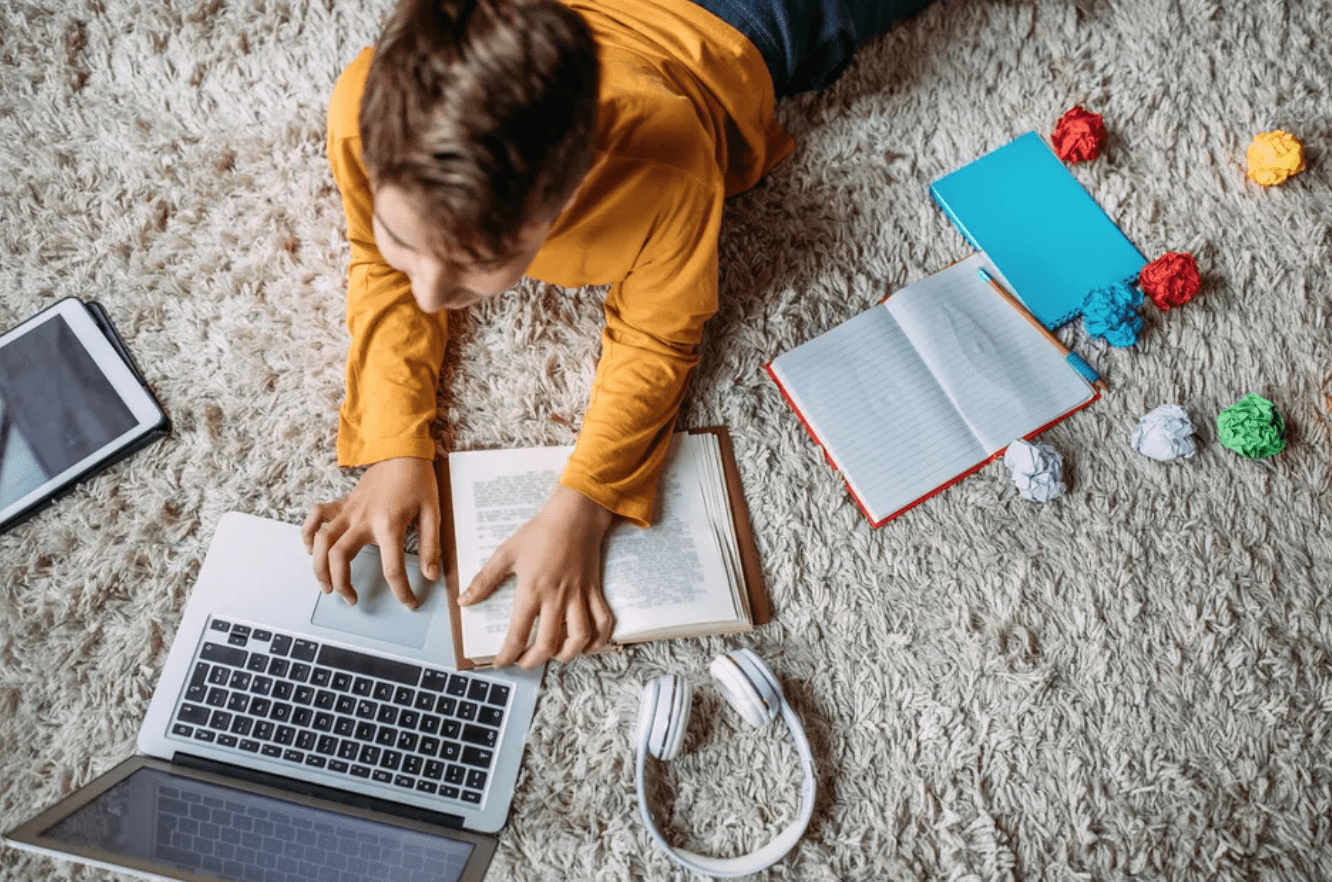 Are you taking an online course for the first time? Every individual has their phasing when it comes to studying. Some prefer to review during the morning while others choose a night schedule. Your learning capacity depends on your comfort, environment, and focus on the brain.
Some people can absorb all the topics in just a few hours. However, some students find it difficult and they need to study for longer hours to memorize and analyze. If online learning is something new to you, it is better to plot a good plan to work on it. Not all individuals can easily adapt to the new study tool and maintain consistency throughout the course. We have listed down seven tips that can help you with online learning, here how it goes:
1. Find a conducive room for study
Most students will vote for their room as a learning environment. However, it is not always the best place to study. If you opted for your bedroom, you should not be tempted to sleep or not attend the online session. Make sure that your desk is far away from the bed.
If you do not want to stay in your bedroom, you can look around and find a suitable place to study. Go to a place where people don't often stay. You may also set up a laptop or PC outside your home and consider the parking space or garden.
2. Check your resources and materials
Before you start reading any online modules, make sure you are all set up. You can ask your parents or siblings to help you. If you need an account to sign up for, ask your family or friends to guide you. Let's say, if you have a lesson to do physically, you should ready the materials. In this way, you can able to participate in the ongoing discussions.
Furthermore, you should maintain a checklist to see if you have completed all schoolwork. By doing this measure, you will prevent yourself from cramming and panicking due to academic requirements.
3. Schedule your time using a calendar
Keep your calendar updated to any school activities. You may also assign your parents or siblings to remind you of the academic tasks. Ask for their support so that you won't miss any classes and requirements.
You can plot an actual calendar or schedule it online. Make sure to set the notification so that it will display a reminder to your email or phone.
4. Set a daily objective to finish
In studies, the discipline is your greatest ally. You must keep yourself motivated and positive to do some tasks daily. Follow the necessary steps and make it a goal to accomplish school requirements. If you can't manage the daily objective, you can always find a solution to help you work on it efficiently.
If you need a writer for the essay, you can check the paper help.org reviews. If you want to have a tutor, you may look at the Upwork testimonials. Aside from these platforms, you can find various websites that offer writing, tutorial, and study services.
5. Be responsible for your study
Aside from being disciplined, you need to be responsible at all costs. As a student, you should train yourself to do tasks and accomplish them on a given deadline. You should learn how to manage your time and follow the instructions provided by the teacher.
Always remember that when you study properly, there will be some awards in the end. When you grow up, you can also use all the skills and knowledge that you've accumulated from school and life experience.
6. Learn how to take notes
During the ongoing discussions, make it a practice to actively take down notes. In this way, you won't forget any details which weren't mentioned in the PowerPoint, online courses, or activities. You may also use the snipping tool to screenshot any important lessons.
You can also download video or audio apps that can record the discussions, especially if the online course cannot be rewind anymore. Recorders are also good tools to help you store information during fast phase discussions.
7. Keep updated via joining discussions
Your teacher might ask you to join online community groups for any lessons. Keep yourself updated all the time. Be active and check the news, activities, or any announcements from the school. You can also comment on the forum if you have some questions or concerns.
Did our tips help you study better?
By following these steps, will help you become encouraged in attending online classes. Create your checklist and make sure to follow your notes. Enhance your skills and absorb knowledge as much as you can.
What you planted now; you will harvest later with bountiful crops. It means if you trained yourself to become responsible and discipline, you will surely benefit in your future career.