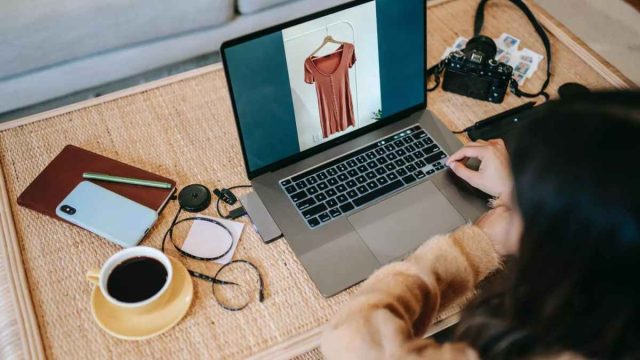 Gumtree is a well-known online marketplace where people can buy and sell goods in their neighbourhood. Gumtree can be a helpful tool to help you achieve your goals if you're looking to clear out the clutter in your house or locate a reasonable price on a new item. In this post, we'll provide a beginner's introduction to using Gumtree for buying and selling, along with pointers and advice on maximising the site's potential.
Creating an Account
Making an account on Gumtree is the first step in using it. It only takes a few minutes of your time to sign up, and it's free. Once your account is created, you may look through listings and make your own.
Buying on Gumtree
There are a few essential considerations to make while purchasing on Gumtree. First and foremost, you should exercise caution when dealing with sellers, especially if you see them in person. Never exchange personal or payment information before visiting the item in person, and always meet in a busy area like a mall or coffee shop.
Before purchasing, it's crucial to read the item description and review the images carefully. Feel free to ask the seller for extra details if you have questions about the item. Doing so may ensure you get precisely what you want and prevent any unpleasant surprises after receiving the goods.
Selling on Gumtree
If you plan to sell anything on Gumtree, be as detailed as possible in your listing. This might draw more customers and guarantee them what they want. Also, take crisp, well-lit pictures of your item.
Be practical when determining the pricing for your product. You can estimate the value of your item by looking up similar things on Gumtree or other online marketplaces. Also, since haggling with prospective buyers is typical in the marketplace, you should be ready.
Using a Courier for Collection-Only Items
You might want to hire a courier, such as Shiply, to complete your Gumtree delivery. You may schedule a courier to pick up and deliver your goods to the buyer using Gumtree's delivery service. Since the buyer won't have to come to your house to pick up the item, this can be a convenient choice for both of you.
It's crucial to consider the extra costs of this service while using Gumtree's delivery service. This may cover the courier's price and any supplies you would need for packaging. In addition, the buyer should be appropriately informed about the delivery procedure, including the anticipated delivery date and any tracking details.
Conclusion
Finally, Gumtree might be a helpful resource for purchasing and selling things in your neighbourhood. Gumtree is a user-friendly platform that makes it simple to connect with buyers and sellers in your region, whether you're looking to declutter your home or find a great deal on a new item. You can effectively purchase and sell on Gumtree confidently by adhering to a few essential tips and practices, such as exercising caution when meeting sellers in person, carefully checking item descriptions, and hiring a courier for collection-only items.