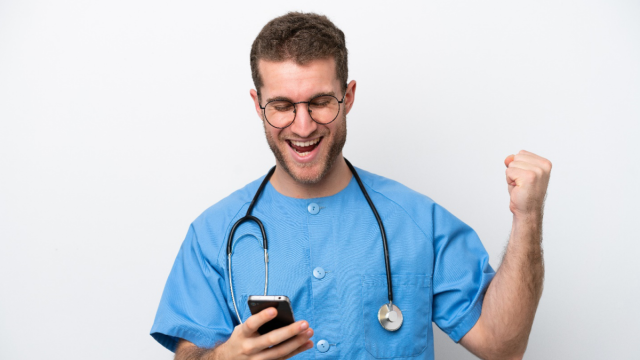 When outsourcing any medical service, you need to guarantee it will work. As a doctor, nurse, or any other medical professional, you don't need to be told the vital importance of a situation when lives are on the line – or even the ability to provide excellent health care.
That's why you need to be able to tell whether the medical answering service that you choose to support your practice can cut the mustard when it comes to patients' needs – no matter how severe. Here are a few tips on evaluating a medical answering service that you might be considering to free up more time to care for patients while trusting that the phones will be in good hands.
Support from Medical Professionals
As in the case of any new technology or medical research, one of the best ways to tell whether a medical answering system will work for you is to trust the statements of other informed professionals. You don't have time to test out every service on the market, but you don't have to if you can get the endorsement of other doctors who have already tried the service and found it works.
For example, if the company you're looking to work with can provide evidence that a high number of doctors, say 9 out of 10, prefer that service, then there's a high likelihood that it will also work for you.
HIPAA Compliance
Data protection matters to you, and it will matter to your patients as well. Make sure that you find a medical answering service that is HIPAA compliant. HIPAA stands for Health Insurance Portability and Accountability Act, which sets a high standard for data protection when it comes to the sensitive information of your patients. The best way to ensure the privacy of your patients and guarantee them confidentiality within your answering service is to find a company that is HIPAA compliant.
Emergency Response
The calls that any doctor receives usually fall within two categories: emergencies and non-emergencies. Ensure that your medical answering service is able to identify emergency calls extremely fast (within 3 seconds) and can connect those patients with a health care professional that can respond appropriately.
Advanced AI Capabilities
As a doctor, you need to be able to keep up with the latest technology that is available to help you provide better care. When you use an answering service that employs advanced artificial intelligence to respond to patients accurately, you'll be able to create more time to use toward treating other patients. As this technology continues to develop, you'll have the assurance that you'll continue to have access to the latest in AI medical answering technologies.
Satisfied Patients
When you employ your medical answering service, your patients will provide you with the best evaluation criteria you need to know whether or not it is working.
If you've been looking for a way to expand the offering at your practice, try out a medical answering service that can provide around-the-clock responses to patients seeking help.