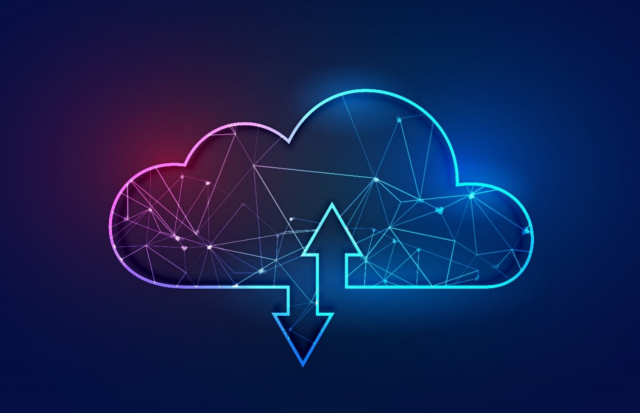 The modern business world is changing rapidly, and there have been many recent changes with the introduction and idea of digitization into business processes. Given how digital tools are the need of the hour, SAP has emerged as a market leader to source tools that would ease the efforts required!
Talking of such developments by SAP, we cannot simply miss out on the SAP Analytics Cloud, one of the most widely used SAP solutions. One of the most powerful platforms that help leverage analytics is the SAP Analytics Cloud, dealing with data from on-premise or cloud databases. It derives hidden patterns from revealing critical insights. This is very important in the decision-making process.
But to make the most use of the SAP Analytics Cloud Platform, one has to install or integrate this system with the traditional approach. And if the user is doing this for the first time, the setup process can become very complicated to perfect. For this reason, this article will act as a guide and help get the best performance from the solution.
System Configuration:
System configuration is done using the system administrator feature of the SAP Analytics Cloud. Generic parameters are set using this option, which helps connect to external devices as a substrate for the SAP Analytics Cloud.
The options under the administration tab are as follows:
Data source Configuration – This option is used for controlling multiple fields like SAP Cloud Platform Account, which has the account details for accessing all the SAP Analytics Cloud tools. This functionality also monitors live data sources used to feed real-time monitoring systems while editing the live data and analyzing those.
This makes it much easier to configure the data source as a cloud-based platform, using SAP HANA-based smart data integration. But if it is an on-premise data source, it has to be set up by providing a few details like host, port, user name, and password.
Security – The security authentication method of the SAP Analytics Cloud platform can be toggled between SAP Cloud Identity and the Single Sign-On (SSO) option.
R Configuration – The connection between the system and the server can be specified using this tool, ensuring a better relationship with the R environment.
App Integration – This helps integrate the applications using the SAP Analytics Cloud platform to manage the user information and get access to its resources.
Notifications – The notifications are used to alert or inform the user about things happening in the cloud platform.
Default Appearance – This is used for aesthetic purposes and makes the platform look more appealing. The appearance tab is used in this case, and it is capable of changing a large number of features like,
Default home screen settings can allow users to change font styles and introduce personalized logos if required.
Home screen tiles can be made to display images or default welcome messages.
A variety of story fonts can be used to differentiate parts of texts according to their priorities.
System Owner Role Transfer:
The system owner is the most vital role according to the SAP Analytics Cloud platform. When the account is purchased, a system owner is chosen, which is usually the person who installs it in the first place. Once done, the role is reassigned to someone who will manage the platform as a member of the enterprise.
To carry out this transfer of system owner role, one must be logged as a user who has the System Information Update privilege. This privilege is enjoyed by people having functions like Admin, System Owner, BI Admin, and BI System Owner.
Steps to carry out this role transfer:
Step 1: On the Users page, select the user who will be the next system owner.
Step 2: Then select the option that reads "Assign as System Owner."
Step 3: Then, a dialog box will appear asking for the position to which the previous system owner should be shifted.
Step 4: Select OK.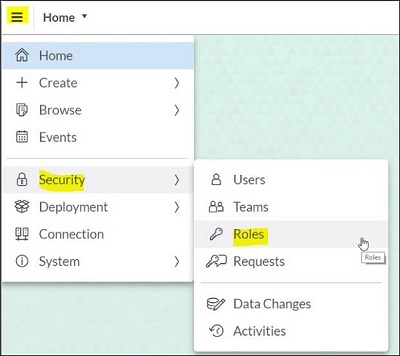 SAP Cloud Platform:
The SAP Cloud Platform supports two different development environments: Cloud Foundry and Neo. These diverse environments have their advantages and disadvantages, and both environments provide great flexibility to the developmental platform.
The Cloud Foundry is a platform maintained by the Cloud Foundry Foundation that is open source and can work with multiple cloud platforms at a time. It can support cloud platforms like Google Cloud, Microsoft Azure, AWS, and OpenStack. Cloud Foundry is built to run correctly in both private and public environments. SAP Cloud Foundry is used to develop entirely new applications from scratch using different APIs, and then it can be integrated with any existing SAP service implementation.
Neo is an environment built upon the SAP infrastructure and can support languages like Java, HTML5, and SAP HANA XS. Neo supports virtual machines, which allow the user to make applications that couldn't be possible otherwise. Since it runs virtual machines, it can also use different operating systems and make changes accordingly to get the most out of each platform. Neo is preferred as a developmental platform only when the data centers being used are SAP-based data centers. Also, the number of allowed languages in Neo is limited to a few, which is not the case for Cloud Foundry.
Connecting to Data source:
SAP Analytics Cloud is a compelling platform when it comes to realizing important insights from given data. This is done by connecting the data sources with the cloud platform. The cloud platform can be on-premise or a cloud one, and both have different ways of communicating with the cloud.
There are two types of connections, namely, live data connections and import data connections. Import data connections use data from on-premise or cloud sources and use them to analyze by creating data models. At the same time, live data connections use data to develop models and stories to analyze in real-time to get the fastest response possible.
How to Make Connections with Data Sources?
As discussed earlier, two types of connections can be used to transfer data from on-premise or cloud databases to SAP Analytics Cloud. Here we will be looking at the available procedures for making these connections between the two platforms.
Operation data can be done in both on-premise and cloud platforms by developing models and performing analytical tests. This process does not require any data replication. It is the go-to choice for enterprises when there are some privacy issues or other problems related to the Analytics Cloud.
Another way is to import the data to the SAP HANA-based in-memory database of SAP Analytics Cloud. The copied data is then used to carry out different operations without affecting the source data.
SAP Analytics Cloud also ensures proper authentication abilities by introducing SAML 2 capabilities. The single sign-on abilities also improve the security of data sources present in the landscape.
Conclusion:
SAP Analytics Cloud is an essential business tool, used to simplify the performance and operations of a business. With the given real-time analysis, SAP Analytics Cloud Planning proves to be a critical tool to improve revenue and utilize business opportunities.
Given the significance of analytics and how SAP Analytics Cloud helps simplify operations, it is the need of every future-oriented organization.