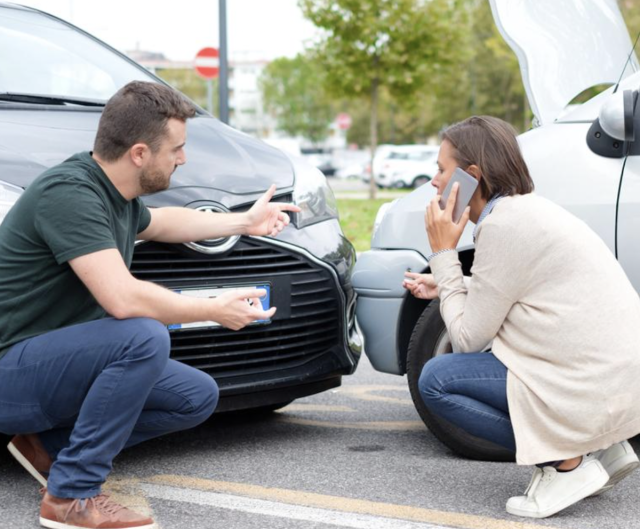 Everyone dreads the prospect of being involved in an automobile accident at some point in their lives. You may be left with significant injuries, wrecked property, financial instability, and mental misery as a result of your actions. There is a long-term effect of an automobile accident, even after the event itself is over. Those that are not at fault in a car accident might suffer long-term consequences. Even the most cautious driver cannot always avoid a vehicle collision caused by the carelessness or negligence of another motorist. It is possible to collect compensation for damages if you were not even at fault in an accident.
An automobile accident may happen to anybody, even the most cautious and responsible driver. Drivers who are intoxicated, disrespect traffic signals and signs, or are preoccupied while behind the wheel are putting themselves and others at risk. They may and should be held accountable for their acts if they cause an accident that results in injuries and property damage.
Although as a passenger, you may be entitled to compensation if you were injured in a vehicle accident. However, a common concern is the amount of monetary compensation one might expect to get after an automobile accident. In most cases, the compensation you get goes much beyond merely covering your medical expenses. As a result, Stewart Miller Simmons Trial Attorneys are devoted to ensuring that their clients obtain the compensation they are entitled to after an automobile accident. Contact Stewart Miller Simmons Trial Attorneys if you were involved in an automobile accident that was not your fault.
The Different Forms Of Reward You Might Receive
People frequently associate vehicle accidents with fatalities and property destruction. In contrast to this, many individuals don't consider the emotional suffering victims may experience, the amount of time they miss from work, or the cost of long-term medical care following an accident. Following a vehicle accident, you may be entitled to compensation for a variety of reasons. There are a few of these:
You will be reimbursed for all of your accident-related medical expenditures, including hospital stays, pain medications, physical therapy sessions, and any further treatments you need in the future. If you need to make changes to your house or car as a result of the accident, you may be eligible for financial assistance.
Compensation for missing wages, as well as the loss of PTO benefits as well as other employee perks, may be available if you were injured in an accident and had to leave work as a result.
Any damage to your vehicle or other personal property is included in this.
Identifying what constitutes "pain" and "suffering" might be more difficult. It's a term used to describe the pain and suffering you've endured as a consequence of an accident.
You may not be eligible to get punitive damages in every situation, and they are not a kind of compensation. When drivers' acts are exceptionally negligent, they are rewarded. They are trying to stop people from doing things that endanger others, such as driving while intoxicated or inattentive. These losses are seen as a kind of retribution.
Following an automobile accident, you may be eligible for compensation in the form of these sorts of damages. As long as another motorist is found to be at blame for your collision, you may be able to collect damages.
Who Bears The Financial Burden In The Case Of A Claim?
At-fault driver's liability insurance is the most probable source of compensation in most circumstances. In Texas, all motorists are obliged to have insurance and to provide proof of such insurance upon request. Driving without insurance may result in heavy penalties for the uninsured. There are a few things you need to know about liability insurance:
It will cost at least $30,000 for each individual harmed.
To a maximum of $60,000.
Damages to the property are covered up to $25,000
However, if you are struck by an uninsured or underinsured driver, your own uninsured/underinsured motorist (UIM) policy would take care of the costs.
Final Thoughts
A lawsuit must be filed within two years after the expiration of the two-year statute of limitations. After your accident, you have two years to launch a lawsuit against the party responsible for your injuries. You should, however, move quickly to guarantee that your losses are quickly and appropriately paid. Because of this, it's in your best interest to hire a reputable automobile accident lawyer. The sooner you contact them, the more effectively they can defend your interests.