We take PreBuilt Marketing AI's social media marketing automation app for a spin in this AIMIsocial review and see how it can help small businesses grow their online presence.
AIMIsocial is easy to search and download, as it's available on both Google Play and App Store.
We try the free service and add in details such as campaign name, campaign start date and end date, then allow the artificial intelligence engine work its magic.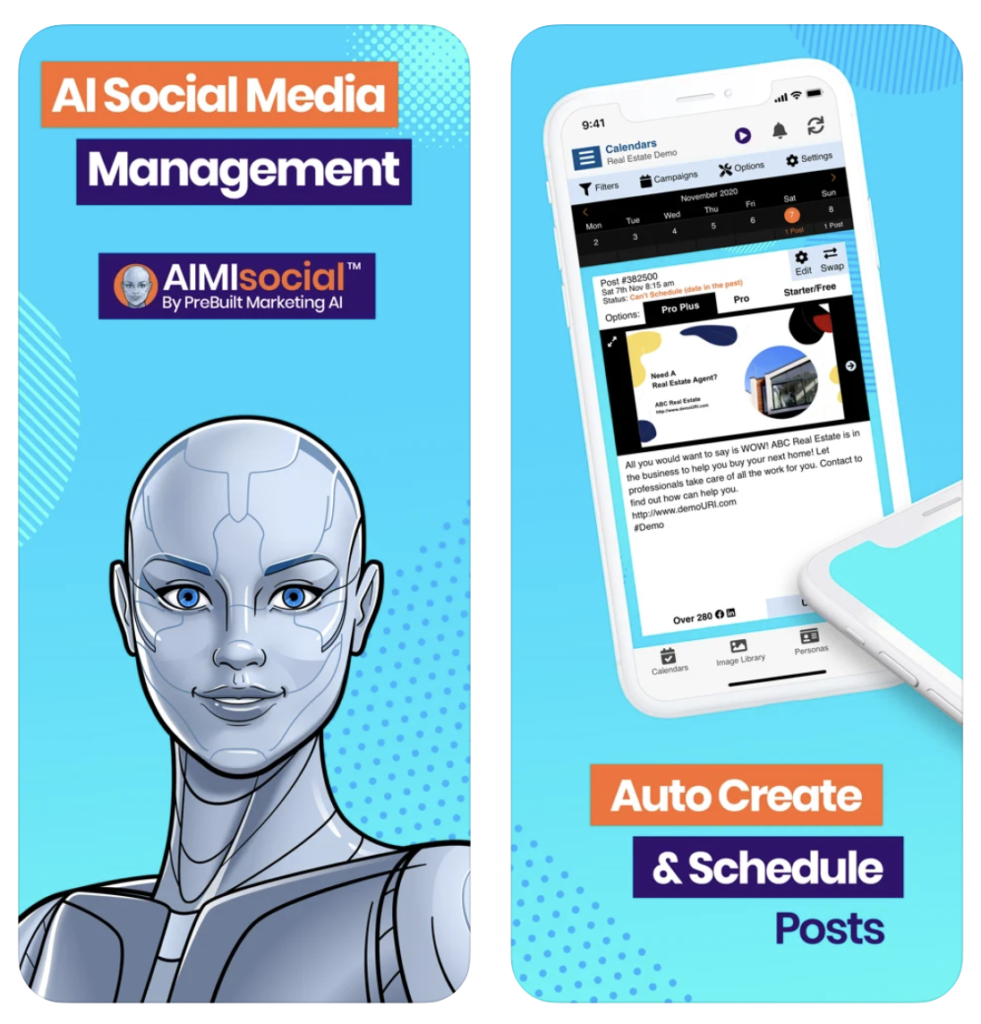 After the initial data input we were surprised to see how well AIMI did on social media content creation.
The writing was catchy and engaging, and the photos matched the content well. All it took was a few editing and adding the necessary hashtags, and the post was ready.
You can even choose to post on various social media channels. AIMI takes care of the formatting, optimization and other fine details so it looks natural and well-presented. It's very impressive since everything was done without manual input.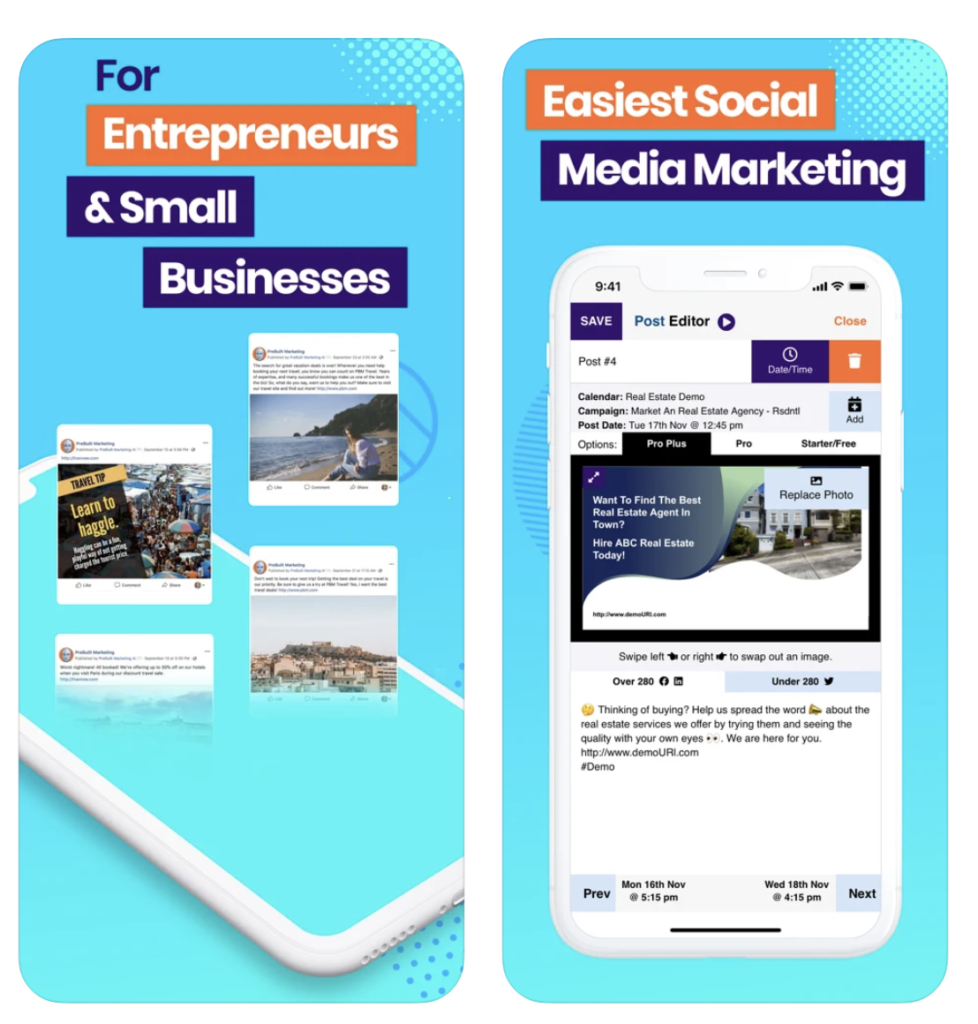 The app is streamlined, and it's easy to get to where you need to go. At the top are main buttons Campaigns, Filters, Options and Settings and right below is a handy calendar. Further down are the posts for that day and the ability to edit, unschedule and view.
Overall, AIMIsocial is very impressive in that it can manage to automate all the most tedious social media marketing tasks. You won't have to spend hours every trying to come up with a perfect post since AIMI (app) will do it for you.
The free version allows for two posts, one calendar and a few soft paywalls, but Pro and Pro Plus is where AIMIsocial really shines. The paid version offers unlimited posts, AI-powered graphic designs and other features for $99.99 and $124.99 a month, respectively.
Having an app that can handle all your social media marketing campaign will prove to be an immense help, especially for those who are not confident in their content creation skills.
Automating content creation is a wonderful asset to have since most of your customers are probably on social media. With AIMIsocial, you can engage and increase brand awareness without having to do the hard work.