There are plenty of calendar apps for the iOS. Allcal is one of those apps that you can schedule and note events with. It is available for the iPhone, iPad, Apple Watch and Android platform. Allcal is not just another bog standard calendar app, it is one with which you can set up calendars to share with others.
What Does it Do?
Allcal enables you to set up private and public calendars. The public calendars are those you can invite others to. Those you invite to the calendars will then get updates for the events included on them. They are also alerted to any changes in the calendars. The app"s main novelty is that it includes a variety of public calendars to select from. For example, you can select World Cup 2014, U.S. Holidays, Fort Worth Opera and New York Yankees public calendars. At the bottom of each calendar there is an Event Chat box where you can chat online casino nederland about the events.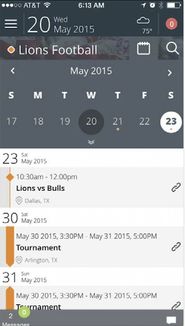 You can quickly set up calendars with this app, but formatting options are somewhat limited. There are options to add cover images to the calendar and alter event colors, but aside from that little else. For instance, it includes no settings to customize the calendar template color or font. You can select a search option at the top to quickly find events. It does not include a backward or forward button to navigate through the calendars with, but you can do that by swiping across screen. Overall, the app"s UI and navigation are simple and effective. Allcal also has a user guide on its website if needed.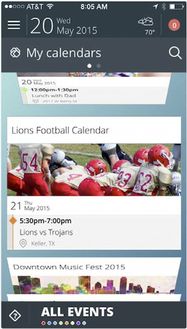 TapScape"s Final Thoughts
Overall, Allcal offers great value. It is freely available with no in-app purchases, and the developer is updating it with new tools. With its options you can quickly set up a variety of calendars for events and share them. So this is one calendar app worth noting. You can find further details and an extra Allcal Web app at its website.