Both Surface Pro 4 and Surface Book were announced last month rocking Intel's 6th generation Skylake processors and it doesn't look like the company is going to be announcing anything extraordinary on its October 26 event. However, if you head to Amazon right away, you will notice that all Surface Pro 4 models that were introduced last year have been listed as being the 'OLD VERSION'. This could possibly mean that Microsoft has been hiding a secret that it is going to introduce a powerful Surface Pro 4 sporting Intel's 7th generation series of processors.
The company's 7th generation processors are codenamed Kaby Lake and offer significant improvements over Skylake despite being processed on the same 14nm FinFET architecture. Unfortunately, there is no sighting of Microsoft's first ever premium-priced laptop, which goes by the name of Surface Book. This could mean that only Surface Pro 4 will be reintroduced sporting a much better processor, but we are not ruling out anything right now.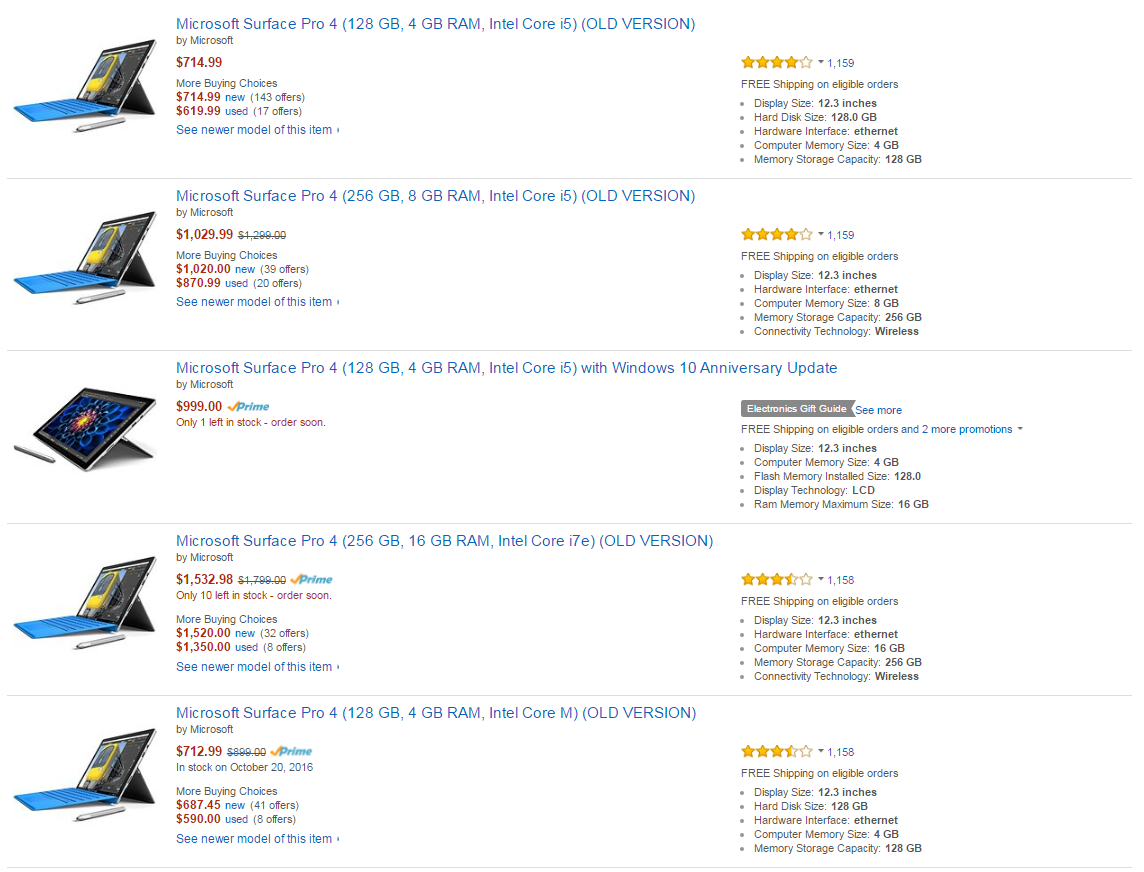 If Microsoft does announce a more powerful Surface Pro 4 Windows 10 2-in-1, then it's quite possible that the previous versions get their priced reduced to accommodate a larger audience. The base model of Surface Pro 4 features an Intel Core m3 processor, 4GB of RAM and 128GB of flash memory and retails for $899. Just add a little bulk and you will be able to purchase a much powerful notebook in that price range, while obviously sacrificing portability.
Unfortunately, Microsoft has not teased anything about any Windows 10 Mobile devices, meaning that the only Surface Phone that we will be looking forward to might be announced during 2017. However, we are also expecting a Surface AIO computer to get announced, and in this manner, Microsoft will be able to take on Apple's iMac while running a different operating system.