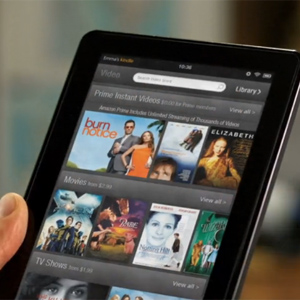 When Amazon's Kindle Fire tablet ships next week, users will instantly have access to many popular apps that the company has specifically tested on the new tablet. Favorites ranging from Pandora and Facebook to Twitter and Netflix will be available from day one via one click payment in the Amazon Appstore.
"We started talking to app developers everywhere the day we introduced Kindle Fire, and the response has been overwhelming," Vice President Dave Limp explained in a statement. "In addition to over 18 million movies, TV shows, songs, books, and magazines from Amazon, we are excited to offer customers thousands of apps and games to choose from on Kindle Fire–from Pandora and Rhapsody to Facebook and Twitter to Netflix, as well as popular games from EA, Zynga, and many other top game developers. And this is only the beginning–we're adding more apps and games every day across all categories. "
Amazon also said it plans to offer "several thousand" applications, including games, social networking tools, entertainment multimedia, news, sports, and more. Once an app is downloaded from the Amazon Appstore, it will instantly become available on the Kindle Fire in addition to other Android devices the user owns.
The $199 Kindle Fire ships on November 15. Amazon said last month that demand for the device had exceeded original expectations.