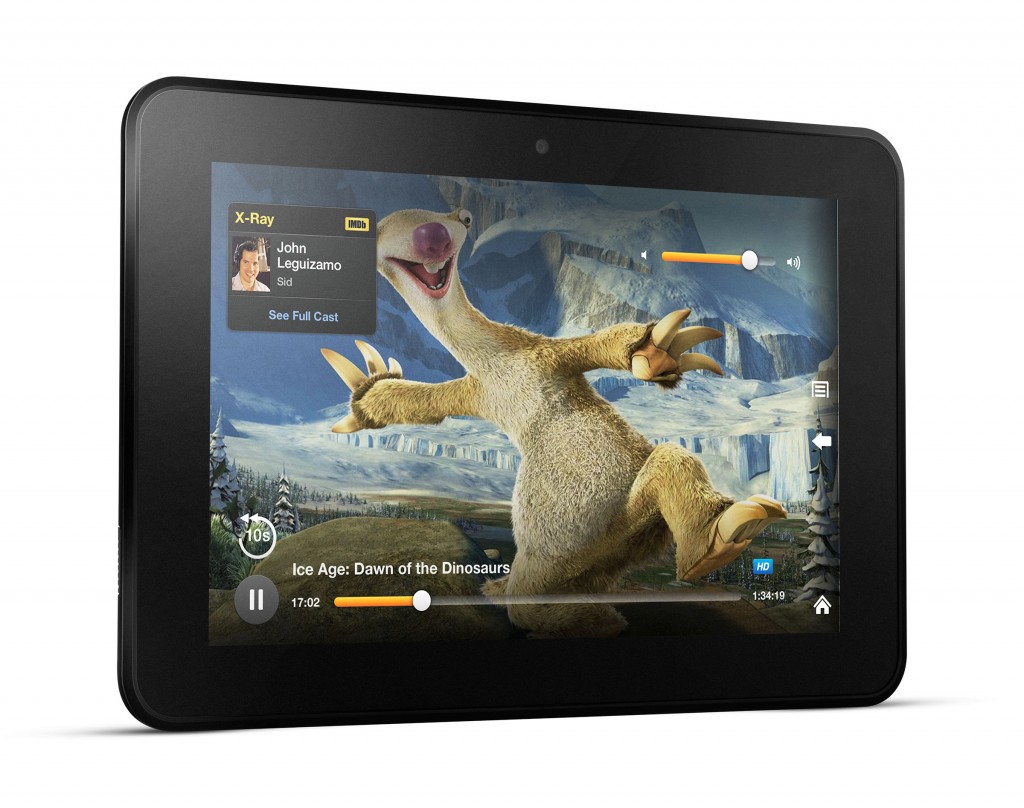 Six months ago, Amazon released X-Ray, the popular IMBd-integrated feature for Kindle Fire users. X-Ray for Movies enhances movie-viewing for subscribers, allowing them to gain more insight into the actors in the film and other movies they've appeared in. Since the addition is a hit, Amazon has extended X-Ray into TV shows for Kindle Fire users.

Enhanced TV-Viewing for Kindle Fire
X-Ray for TV is a convenient way for viewers to learn more about an actor they haven't seen before, without having to leave the screen. Now, viewers can discover the actors in the show, and other projects they've been a part of. No more having to do a Google search or check IMBd for the actor's credentials.
"For people who are passionate about movies and TV, there is no better way to watch than on Kindle Fire HD, which combines an exceptional viewing experience with the unbelievable power of the over 100 million pieces of data in IMDb's catalog," said Peter Larsen, Vice President of Amazon Kindle.
X-Ray for TV is now available for both Kindle Fire and Wii U devices. To launch the feature in Amazon Instant Video, simply tap the screen or pause the show to learn more about the actors on-screen. It's currently only available for select and highly-rated TV shows, including Justified, Downton Abbey, The West Wing, Sons of Anarchy, Falling Skies, American Horror Story, Grey's Anatomy, Doctor Who, The Walking Dead, Lost, Glee, Breaking Bad and Game of Thrones. More shows will be added to the repertoire each week. To find out if a show has the X-Ray feature, look for the "Includes X-Ray" on the title's detail page.
What do you think of Amazon's new TV-viewing feature? Share with us in the comments!