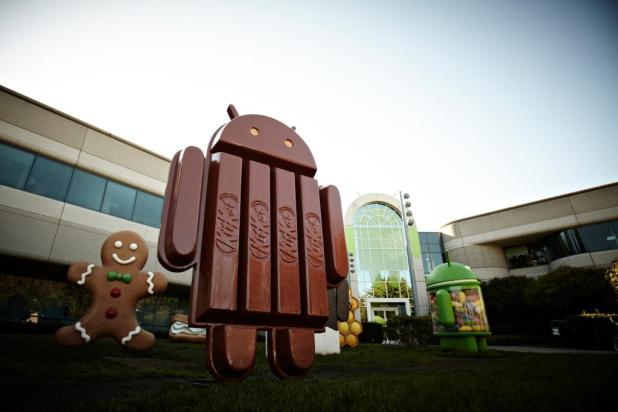 Alongside the new Nexus 5, Google finally announced the long awaited Android 4.4 KitKat version of its operating system, taking over from the current Jelly Bean version. However, anyone who is akin with Android and the update schedule will know that updates don't necessarily feature down to every handset straight away when Google release it.
Android 4.4 KitKat
The following devices have been confirmed as being in line to get Android 4.4 KitKat within the next few weeks.
Samsung
Galaxy S4 Google Play Edition – "Coming weeks"
HTC
HTC One (including carrier models) – Within 90 days
HTC One Google Play Edition – Within 15 days
Motorola (no timeframe given)
DROID Ultra
DROID Maxx
DROID Mini
Moto X
Nexus Devices
Nexus 4 – "Coming weeks"
Nexus 7 – "Coming weeks"
Nexus 10 – "Coming weeks"
As for the Nexus 5, the initial supply of 16GB models ran out within 10 minutes, with the white 16GB model running out a short while after. The whole 16GB lineup was gone within a few hours of launching. Initial stock of the 32GB is now gone too, with new orders showing a shipping date of between 2 and 3 weeks.
The Nexus 5 was long rumoured after various leaks appeared on the Internet from a variety of sources, allowing a complete prediction of it's look, feel, and specification, weeks before the official launch. With that said, it hasn't detracted from the hype the device has gotten, and the sales clearly show this. The Nexus 5 is the device most Android users have been waiting for, and whats more it's at the right price point.
If you were lucky enough to grab a Nexus 5 while they were in stock then please drop us a comment and let us know. Also, let us know your thoughts on Android 4.4 KitKat – do you prefer it over Jelly Bean and how many KitKat's has it made you go and buy?