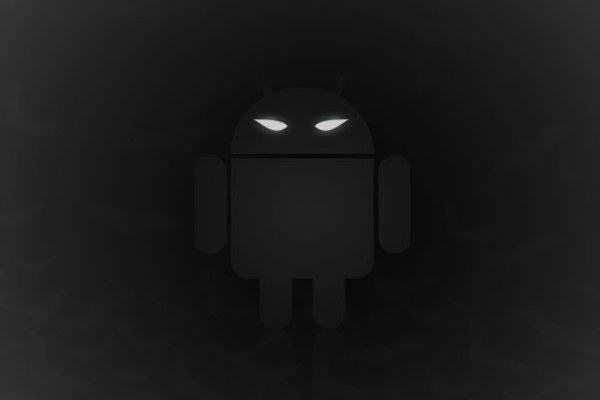 Google's mobile operating system is wholesome and good because it is free and open source? Not anymore and now even less so as Google. The "don't be evil" company had indeed become "the man." Yes, boys and girls, the Android SDK is now quite proprietary, but there is a measure of hope in a fresh SDK that could supplant — in some way or fashion? — Google's official Android kit.
Enough folks to make a little noise are getting behind Replicant, a free fork of Android, and the attendant Replicant SDK 4.0, but these things rarely (ever?) turn out well.
That smidgeon of goodish news is offset by Mountain View's latest pronouncement — here's a quote of Google's freshly updated Android SDK terms and conditions:
3.2 You agree that Google or third parties own all legal right, title and interest in and to the SDK, including any Intellectual Property Rights that subsist in the SDK. "Intellectual Property Rights" means any and all rights under patent law, copyright law, trade secret law, trademark law, and any and all other proprietary rights. Google reserves all rights not expressly granted to you.

3.3 You may not use the SDK for any purpose not expressly permitted by this License Agreement. Except to the extent required by applicable third party licenses, you may not: (a) copy (except for backup purposes), modify, adapt, redistribute, decompile, reverse engineer, disassemble, or create derivative works of the SDK or any part of the SDK; or (b) load any part of the SDK onto a mobile handset or any other hardware device except a personal computer, combine any part of the SDK with other software, or distribute any software or device incorporating a part of the SDK.

3.4 You agree that you will not take any actions that may cause or result in the fragmentation of Android, including but not limited to distributing, participating in the creation of, or promoting in any way a software development kit derived from the SDK.
To use the SDK, you must agree to these new terms and conditions. Apparently, Google is done letting developers fork (with) Android, which is a policy that lies somewhere between illiberal and spawn of satan.
Additionally, if you agree to Google's T&C, then Replicant is decidedly out of bounds.
So, Android developers and users is Google now too evil to support? Will you now consider Ubuntu, Open webOS or, gawd forbid, Apple's iOS? Sound off in the comments below…
via Slashdot, image Life Hacker