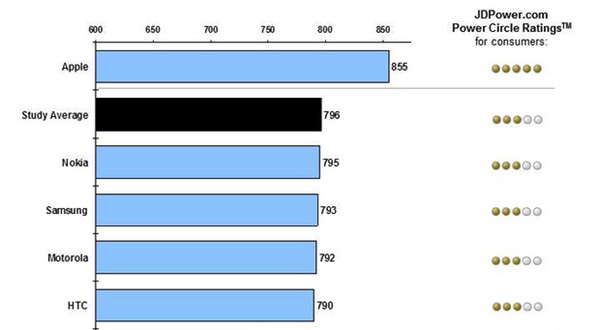 Despite Blackberry launching BB10 and releasing their new flagship Blackberry Z10, the OS saw a further decline in smartphone market share in the three-month period from December 12 to February 13. The big winners were Android and Windows Phone, both in the US and globally, with iOS remaining fairly constant as previous periods.
In the same period as the previous year, Windows Phone gained significantly over it's previous 2012 share in the US, but still poses no threat to Android and iOS who continue to dominate the smartphone market share. However, Windows Phone has still established itself as a firm 3rd place, significantly higher than RIM with a 4.1% share of the US market.
It's not just bad news for Blackberry in the US, slipping from 16.8 percent in the UK in the three-month period last year to just 5.1 percent in the same 2013 period.
Android, on the other hand, is showing growth across most countries, with iOS remaining constant or experiencing a tiny loss.
It seems that Android is growing to occupy the space that was once held by the likes of Symbian and that has helped close the gap, or in some cases overtake, iOS in the smartphone market.
It is not surprising that looking at these numbers that Apple is considering a more budget phone to try and claim back some of the low-end smartphone market share that makes up a significant chunk of Androids' numbers.
As for RIM, it is an extremely worrying time, especially since it has launched its new OS, as well as a new flagship device, and still lost market share. Perhaps it needs time to take off, but the future is looking bleek, with RIM having to focus more on securing 4th place than fighting for 3rd.
These numbers are probably of no surprise, but it is interesting to see the race for 3rd place may have already finished, with Windows Phone claiming the bronze medal.
[Source TechCrunch]