Apple has released a new 90 second ad called 'Better' which deals with the company's efforts to become eco-friendly and more sustainable overall. CEO Tim Cook narrates the advertisement–something that Steve Jobs only did a few times–while clips of the environment and Apple's facilities–not the disgusting Chinese factories though–are shown.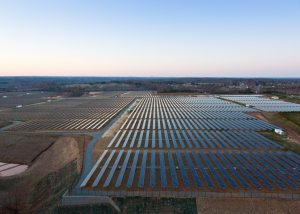 It may have quite a few problems to deal with, but it is definitely true that Apple has become a more sustainable company in the recent past, particularly since Tim Cook took over. In 2013, it hired former Environmental Protection Agency (EPA) head Lisa Jackson to lead the company's sustainability efforts. Plus, earlier this year, Apple stood its ground by telling NCPPR–a shareholder and climate change denier–to take its money out of Apple after the organization complained about the company's eco-friendly policies.
Apple's corporate locations (campuses) have also been upgraded to draw 86% of their energy from green resources like biomass, biogas, geothermal, solar, and wind. Of course, actual factories are still relying on much less efficient resources for energy.
The 'Better' advertisement is obviously meant to make people feel better about buying products from Apple, but at least the claims made by Tim Cook are based in fact. Apple is one of the greenest tech companies on the planet right now and if it was able to change just a handful of things, Apple could become one of the best companies in that respect.
Hopefully other companies will move in the same direction as Apple when it comes to treating the environment with respect and even Apple itself should strive to become better. Companies like Lenovo and Intel are already "greener" in some ways, as more of their energy is generated from clean sources like wind. Plus, in Lenovo's case, the vast majority of its products are eligible for the Energy Star certification.
https://www.youtube.com/watch?v=EdeVaT-zZt4
Question – Does Apple's commitment to being green make you want to support the company more?
Summary

: Apple has released a new advertisement called 'Better'. The ad is narrated by CEO Tim Cook. It emphasizes the company's focus on becoming more sustainable and helping the environment as much as possible.

image credit:gigaom