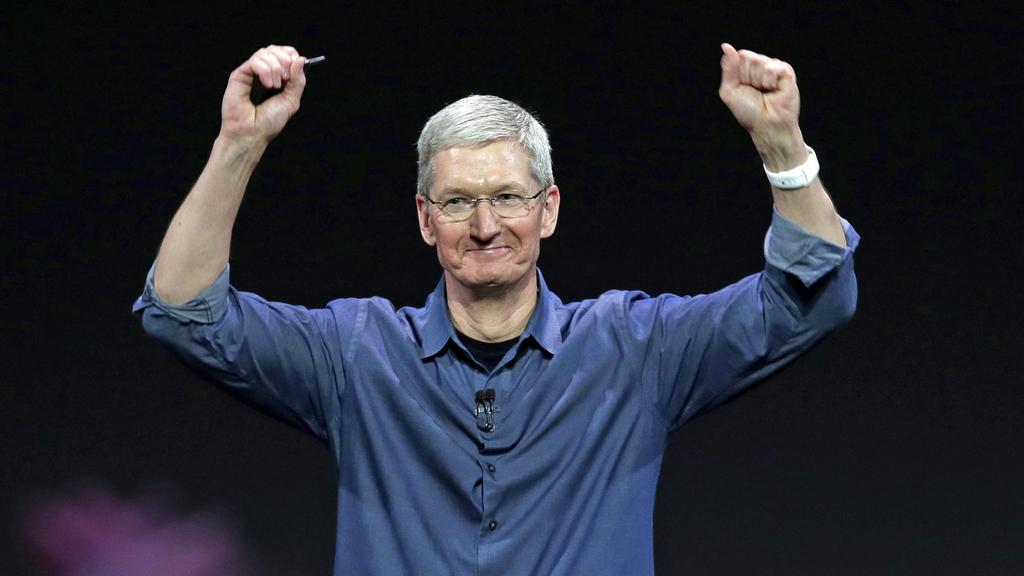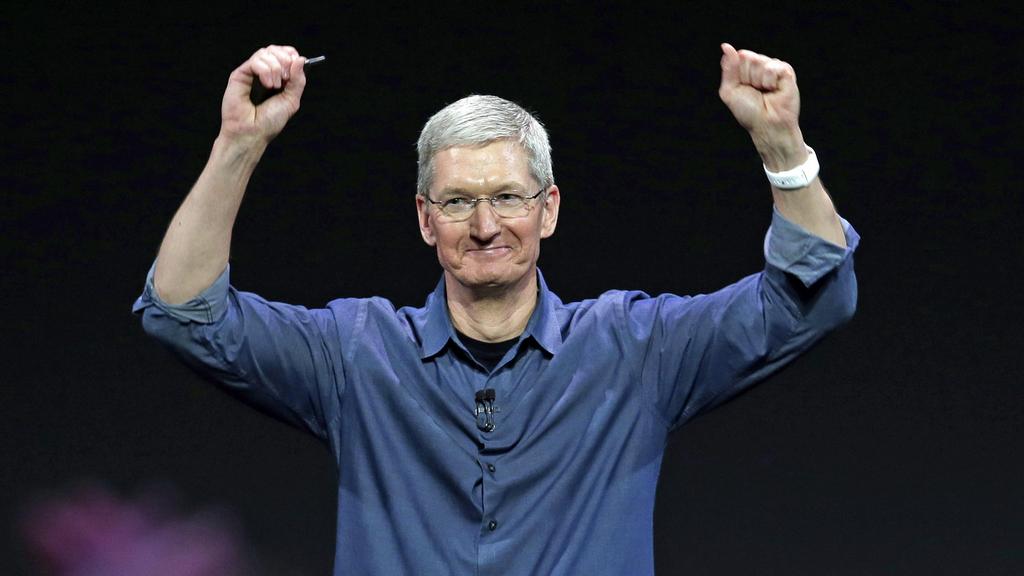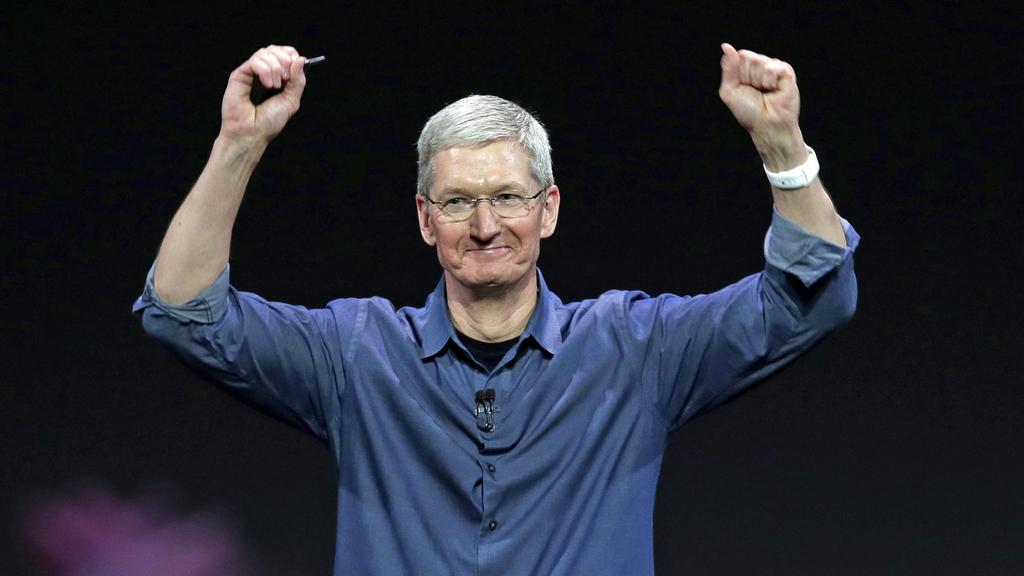 Another triumphant earnings report for Apple. Yes, iPad sales were down again, but that was expected. What came in ahead of expectations of were both Mac (+21%) and iPhone sales (+16%). Quite naturally, Apple Q4 2014 also saw record revenues and profits.
Yes, Virginia, there is a Santa Claus and his secret identity is Apple CEO Tim Cook, who just reported another quarter killer.
"Our fiscal 2014 was one for the record books, including the biggest iPhone launch ever with iPhone 6 and iPhone 6 Plus," said Tim Cook, CEO. "With amazing innovations in our new iPhones, iPads and Macs, as well as iOS 8 and OS X Yosemite, we are heading into the holidays with Apple's strongest product lineup ever. We are also incredibly excited about Apple Watch and other great products and services in the pipeline for 2015."
Apple's $8.5 billion net Q4 profit was 13.3 percent higher than last year. Additionally, revenue hit a staggering $42.1 billion, up from $37.5 billion, which easily bested the top Street estimate of $40 billion.
Apple Q4 2014 Results Table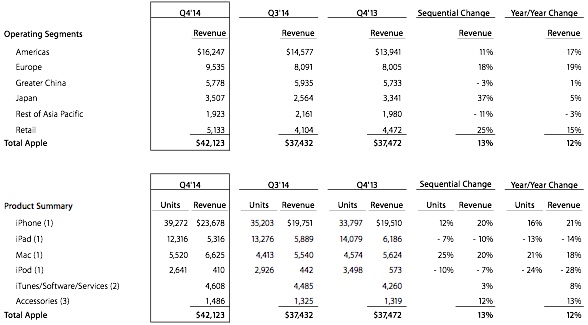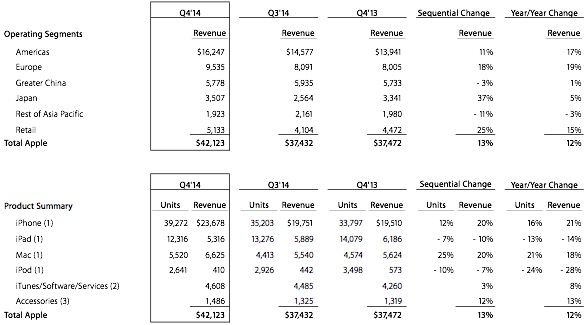 "Our strong business performance drove EPS growth of 20 percent and a record $13.3 billion in cash flow from operations in the September quarter," said Luca Maestri, CFO. "We continued to execute aggressively against our capital return program, spending over $20 billion in the quarter and bringing cumulative returns to $94 billion."
See also: Mac Sales Surge, Apple Enters Int'l Top Five
Strong iPhone 6 and iPhone 6 Plus sales, as well as iPhone 5s + 5c sales that didn't significantly software ahead the big rollout, helped Apple ship 39.3 million units — a new record.
Still listening in to the Apple Q4 Results and posting as interesting things are said…
Some data points from the Apple Q4 2014 Results Conference Call
— App downloads hit 85 billion
— $6.45 per share earnings in 2014
— $17 billion share repurchase Q4, $45 billion in fiscal 2014
— 32 of 33 quarters of Mac sales growth above and beyond PC industry
— "We're selling everything we're making. It's a good problem to have," Tim Cook regarding Flash memory supply.
— More than 18,000 customers visited per store, per week
— iPhone ASP increased $42 due largely to iPhone 6 Plus
— When iPhone 5s was new, over 50 percent of Chinese buyers were new to iPhone
— When iPhone 5s was new, about 25 percent of American buyers were new to iPhone
— Our highest marketshare since 1995 — Tim Cook on record Mac unit volume
— Apple ended the quarter with $155.2 billion in cash, down $9.3 billion
— Tim Cook on falling iPad sales, "To me I view it as a speed bump, not a huge fundamental issue."
— In the top six countries, 70 percent of buyers were new to iPad