Whether you prefer Appleor Samsung, iOS or Android, there is no arguing that these are the two big players in the smartphone manufacturing market, so it's of no surprise that a recent report shows the two leading companies are responsible for a 55 percent jump in profits between 2012 and 2013 for mobile displays.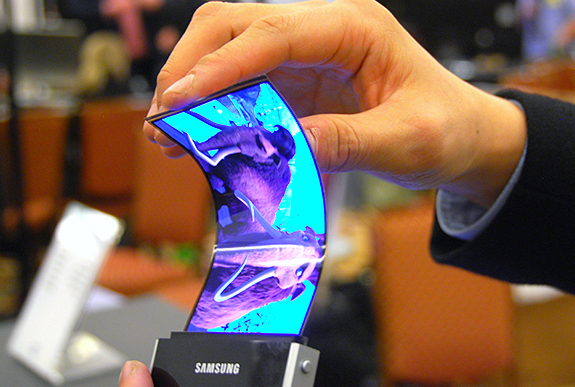 It is all down to the increased demand for the iPhone and Galaxy handsets, which translates to a revenue of around $33.3 billion for the mobile display industry in 2013. The report from NPD Display Search also states that the two smartphone giants are responsible for driving demand for more complex mobile display technology. With Apple and Samsung competing to release the next feature-rich smartphone, both companies innovate and rely on the mobile display manufacturers to be able to deliver their new ideas.
"The top two brands leading growth in the global smartphone market – Samsung and its Galaxy S4 and Apple with its iPhone 5 series – continue to increase production volume and market share," said NPD DisplaySearch vice president Hiroshi Hayase.
He also adds that increased demand and production of the two handsets"has led to increased requirements for high-end flat panel displays, including AMOLED used in the Galaxy S4 and LTPS TFT LCD used in the iPhone 5,".
Apple and Samsung Display Race
With the two companies constantly looking to improve their smartphone offerings, NPD forecasts a race between Active-Matrix Organic Light Emitting Diode (AMOLED) and advanced LCD technology displays for future mobile devices. The company predict that AMOLED will be the eventual winner.
Based on the iPhone's sheer popularity, NPD expects LCD displays to hold on to 36.1 percent of the industry's revenue, just short of the 37 percent predicted for the alternative AMOLED display technology.
Could this force Apple to consider AMOLED in the future? Let us know in the comments section below.