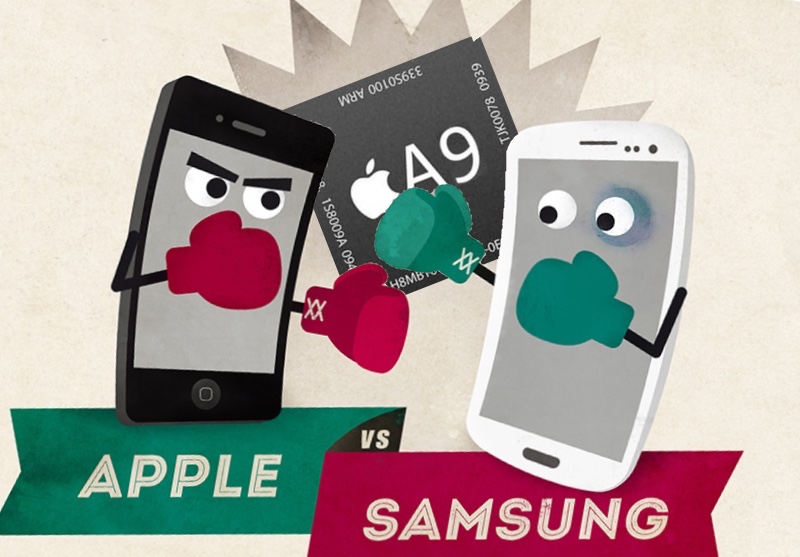 Samsung, why can't I quit you? Everyone expected that, given years of legal hand-to-hand combat between Apple and Samsung, the two companies would part ways. While they might hate each other, Apple and Samsung can't live without the other. Proof? They're already cooperating on Apple's next A9 chips.
Apple has tried and, to varying degrees both succeeded and failed, to farm out production of its A series processors to AMD, IBM and TSMC. The problem? Apple's chips are tightly integrated and the company only accepts perfection.
A perfect example of Apple's unrelenting drive for perfection is sapphire — the hardest industrial glass known to man was meant for the iPhone 6. To make it that happen, Apple bought a factory, brought in a partner (GT Advanced) and invested well nigh $1 billion. The rest? GT Advanced ended up in bankruptcy court and Apple went back to Corning Gorilla Glass.
Apple is very hard to please.
So, why hasn't Apple quit Samsung? Because they can't. Why hasn't Samsung quit Apple? Because Apple pays top dollar and demands technical excellence.
To whit, Korea IT Times reports that Apple and Samsung are already producing test quantities of the A9 chip, which will undoubtedly, in one form or another, power Cupertino's 2015 iPhone 7, iPhone 6s and iPad Air 3 (or whatever they're called).
A9 Chip Off the Old Block
It's believed that Apple will continue to utilize TSMC to manufacture some of its A series processors. TSMC makes some unknown percentage of the A8 chips used in current generation iPhones and iPads.
And, for those with short-term memory loss, Apple and Samsung kind of, sort of declared peace earlier this year. So, it's entirely possible that Steve Jobs' thermonuclear war on Android and Samsung is already over…
Is A9 chip cooperation just the beginning? Are Apple and Samsung once again best buddies?
Top Image: That Swede Via: IT World