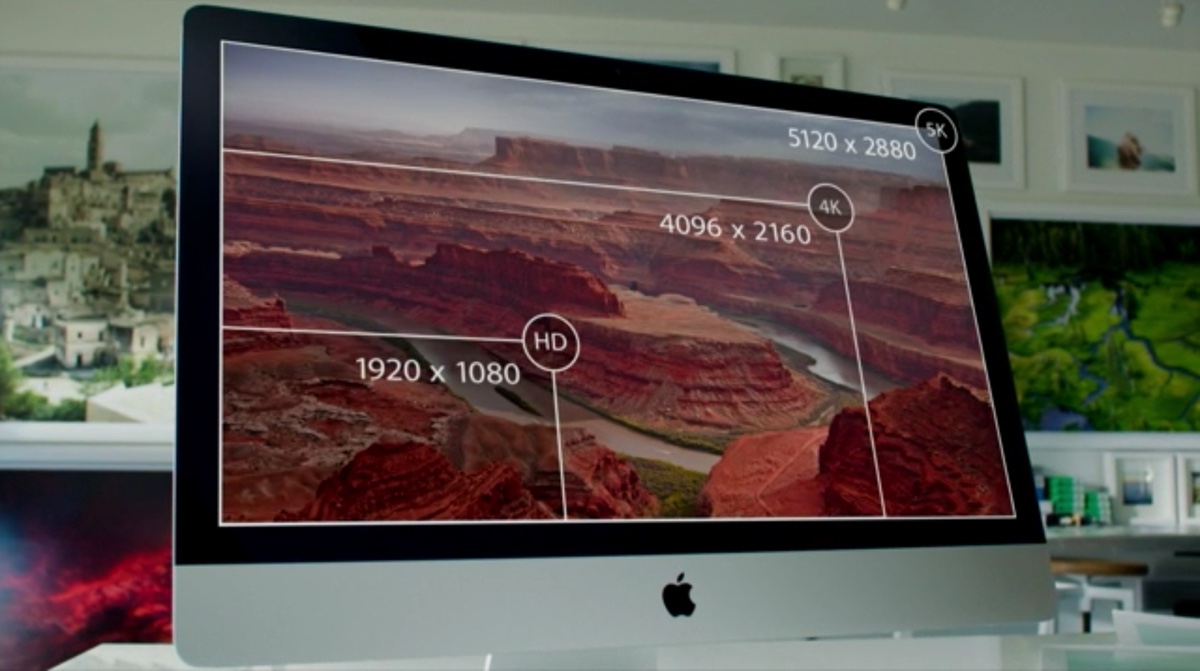 As Tapscape previously reported, Apple has introduced and shipped the iMac Retina 5K. Though the company has gotten grief in recent years for ignoring its pro Mac customer base, the iMac Retina 5K is definitely targeted at those critical users.
And, yes, Apple's trashcan Mac Pro, released at the end of 2013, is also targeted at those folks, too. The one product Apple didn't announce today that pros have been wanting for years is a 4K or 5K Apple branded display.
Regardless, here we go. As is often the case when Apple redefines a product category — all in ones (AIO) in this case — the company had to invent new technologies to bring the iMac Retina 5K to market. In this case, the big new tech is the integrated display.
iMac Retina 5K Pricing & Availability
iMac with Retina 5K display begins shipping today with a 3.5 GHz quad-core Intel Core i5 with Turbo Boost speeds up to 3.9 GHz, AMD Radeon R9 M290X graphics and a 1TB Fusion Drive for a suggested retail price of $2,499 (US).
* BTO options include 4GHz quad core i7 + faster graphics
And, yes, of course, the new iMac Retina 5Ks ship with OS X Yosemite installed.
Additionally, after nearly two years without an update, Apple has upgraded and slashed the price of its smallest headless desktop — 2014 Mac mini with Thunderbolt 2 Upgrade Ships for $499. Not a huge upgrade, but the 20 percent price reduction is gonna be huge.
Boom!
What're you thinking of Apple's new iMac Retina 5K and 2014 Mac mini? Sound off in the comments below…
Source: Apple Introduces 27-inch iMac with Retina 5K Display (PR)