Apple has finally introduced additional security measures to its Apple ID and iCloud accounts by implementing two-step verification. The new Apple two-step verification method is now available in the U.S., U.K, Australia, Ireland, and New Zealand.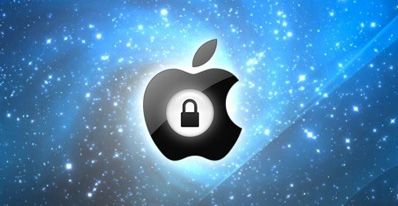 The improved security mechanism forces a user to validate their identity by entering a verification code on a trusted device before being granted access to change personal information. A trusted device is defined by a device that has previously been confirmed by a user and allowed to modify the personal account information. A recovery key is also available should a users password be forgotten, or the trusted device be misplaced.
Apple's two-step verification security code can be sent to the user via SMS or through the Find my iPhone iOS app if it is installed. Users can go to theApple ID websiteto begin the process by going to the security tab on this website.
During the process, users can choose which device(s) they would like as their trusted devices and will be required to print out a recovery key which will be the only way to access your iCloud or Apple ID account if you cannot access one of the trusted devices. Apple's phone support service will no longer be able to reset passwords.
Why should I use two-step verification with my Apple ID?

Your Apple ID is the key to many important things you do with Apple, such as purchasing from the iTunes and App Stores, keeping personal information up-to-date across your devices with iCloud, and locating, locking, or wiping your devices. Two-step verification is a feature you can use to keep your Apple ID as secure as possible.

How do I set up two-step verification?

Set up two-step verification atMy Apple ID(appleid.apple.com):

Select "Manage your Apple ID" and sign in.
Select "Password and Security."
Under Two-Step Verification, select Get Startedand follow the on-screen instructions.
Two-step authentication is a welcome introduction, but is a feature that should have been introduced a long time ago. Google has had the service on their account and services for years, and it is only given the recent security breaches of high profile users, that Apple has now taken note and improved their security.
Let us know in the comments below if you set up the two-step authentication on your account.
[Source 9to5Mac]