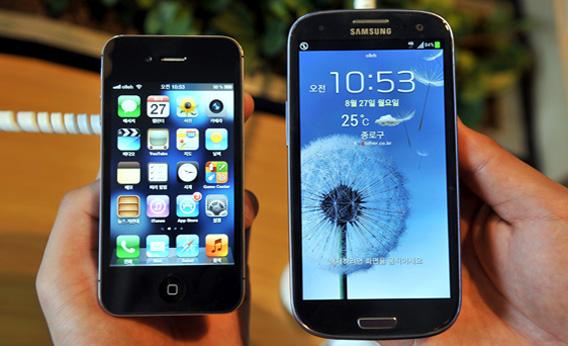 Two for two. Batting a thousand. Undefeated. However you slice it, Tim Cook's Cupertino crew wins again. Whereas Apple vs Samsung was once a war, the question of who's winning, at least in the court room, has been settled.
Apple's second legal assault of Samsung has ended as expected. A California jury has awarded the iPhone maker $119 million.
"Samsung willfully stole our ideas and copied our products," said Apple spokesman Kristin Huguet. "We are fighting to defend the hard work that goes into beloved products like the iPhone, which our employees devote their lives to designing and delivering for our customers."
That is a big chunk o' change, though far less than the $2.2 billion Apple had sought. However, it comes in addition to the $930 million Apple was previously in a separate lawsuit.
To date, Apple has been awarded well in excess of $1 billion in damages.
Impressive? While the dollar awards are substantial, Apple's ultimate goal — a ban on the sale of Samsung products — remains elusive and unrealized.
"So far Apple has been unsuccessful at doing so and, without a sales ban, this case is unlikely to move the needle on the larger battle between Apple and Android," said Santa Clara University law professor Brian Love.
Apple vs Samsung: The Quixotic Quest?
Which brings up another important point. Apple vs Samsung is all about software and, the operating system that runs on Sammy's smartphones is Android, a Google product.
Why hasn't Apple gone directly after Google? After all, searchzilla is the source of infection.
It seems highly unlikely that Apple will win a sales ban. It is perhaps equally unlikely that Apple will go directly after Android by suing Google.
So, what's all of this about? Is Apple vs Samsung ultimately about ego?
Image Slate