Is April still considered "early" 2015? As Apple sees it, yes, and that's how long we'll have to wait until the Apple Watch officially launches. Nevertheless, amateur and professional paparazzi have managed to snap Apple Watch spy photos in some rather interesting locations.
Take the Apple Watch spy photo above that was captured in or around San Francisco's Historic Marina District.
Here are a few more spy photos, two which we're thinking you have never seen before.
With the Apple Watch launch about three months, by the end of Apple, it is believed that more and more Apple employees are testing it out in the wild. That helps explain the increase in the number of public sightings
Apple Watch: The Wearable Age Begins?
And, then there's the VentureBeat reporter who spied, but didn't photograph, an Apple Watch during his morning train ride to work.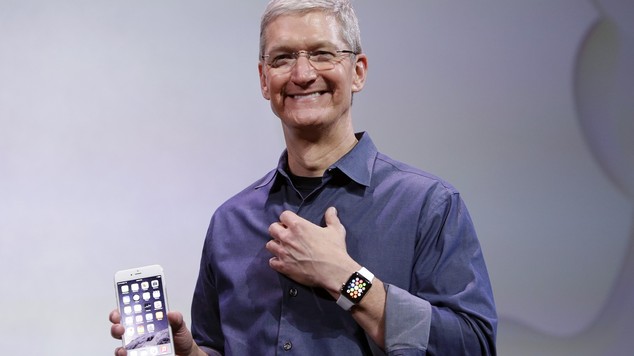 Apple didn't create the first smartphone, computer, MP3 player or tablet. However, like Thomas Edison and his lightbulb, Steve Jobs and his devices came to define their respective categories.
Have you seen the Apple Watch out in public or maybe on your nightstand? Share a picture and link if possible in the comments section below…
Image: Tim Cook via Apple, Via: MacRumors