Apple Watch is reportedly to be launched this coming March, but even before its actual launch, its first game has already been named. Known as "Letterpad," this game will be made available for the Apple iPhone and the Apple iPad, and then on the Apple Watch when it gets launched.
The Apple Watch is expected to arrive with a 1.5-inch display. Therefore, developers are expected to do a lot of work to port it from the Apple iPhone and the Apple iPad into the Apple Watch. It may not be a very graphic-intensive game, but it needs to come with flashy graphics to match the Apple smart watch.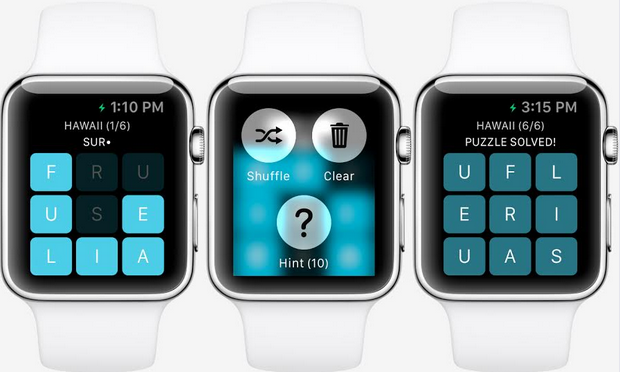 Interface and Features
On the Apple Watch, Letterpad is expected to have a 3 x 3 grid of letters. It will have over 200 puzzles to solve and is expected to grow more upon its roll out.
The game is also expected to allow users to create their own puzzles and play with other people. Possibly, this can be done by getting connected on various social networks.
Pricing and Availability
As of press time, pricing and availability of Letterpad is still unknown. Hopefully, it comes on time with the arrival of the Apple Watch.
Via: Torch Arcade