Apple is reportedly in the early stages of talks with Comcast, the US' largest cable provider. After it initially looked towards Time Warner Cable, Apple is now asking Comcast for a partnership that will allow traffic to a new Apple set-top box to jump past congestion, in much the same way that Comcast's deal with Netflix works.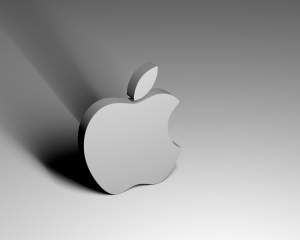 People familiar with the situation say that the deal would see traffic to the set-top box separated from regular internet traffic during the last portion of the data's journey when it reached a customer's location.
This would speed up access to content and prevent a variety of issues with the streaming box, however the deal has a long way to go before it become a real possibility.
Sources say that the two companies are not on the same page with some aspects of the deal, including who will be in control of user data that is collected as a result of the set-top box.
Shares of both companies were up on Monday as a result of the report, suggesting that investors would like to see a partnership between Apple and Comcast. The few details that have come out about the potential partnership show that more companies are realizing that extra deals with internet service providers (ISPs) may be necessary to prevent issues with streaming.
If the deal were to go through, it would be the first time that an ISP and consumer electronics company have worked together in this way. Even if Comcast is not on board with the deal, it sounds like Apple wants to work with an ISP no matter what, since it had reportedly approached Time Warner Cable already. Considering how large Comcast is, however, Apple would likely benefit the most from working with it rather than another company.
The deal–which is undoubtedly more complex than what the leaked details have suggested–could become a model for other companies that want a more direct connection to customer locations.
Question – Do you think a partnership between Apple and Comcast would be good for consumers?
Summary

: Apple is reportedly in talks with Comcast. A partnership between the two companies could allow for a faster connection between Apple's upcoming set-top box and the ISP.

image credit: raisoturu