AVG AntiVirus has been one of the well renowned, leading Anti-Virus of our times. The software has helped millions upon millions of users to be protected from malicious viruses, malware, spyware and has provided safe internet and computer browsing in general. The best part is, they have provided all that, for free.
The software has been out for decades and have now made a mobile version of the services it provides. Bringing the AVG AntiVirus to Android smartphones and tablets, for free.
The free android antivirus application helps protect users from having their smartphone devices infected with viruses, malware, spyware and scamware, keeping your private information and data safe from hackers and malicious cyber users.
The AVG AntiVirus has already been downloaded by more than 100 Million users and has been rated a 4.5/5 star rating by more than 5.7 Million people on Google PlayStore. Therefore, there is no reason to doubt the legitimacy of the service AVG can provide. However, if just the shear number of downloads and ratings isn't enough to convince users, rest can be assured that a thorough analysis of the application is in order.
Here are a few features that sets the top android security, AVG AntiVirus, apart from other mobile security applications.
Full Scan of Applications, Games, Settings and Files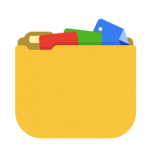 The AVG AntiVirus Free 2017 (Virus Cleaner) scans everything within the users smartphone, including apps, games, mobile settings, files, images and documents, all in real-time.
Phone Location via Google Maps
The application provides the option for users to enable locating their devices if ever lost by integrating GPS tracking via Google Maps.
Application Optimisation

In addition, the mobile security app also optimizes all running applications that slow down the users experience when using their mobile device by disabling the tasks. This feature goes hand in hand with the battery, storage, and data package optimization and monitoring.
High Priority of Users Privacy

AVG has made sure that they care about the privacy of their customers. Therefore, they have included many features that help combat the risk of having your identity and/or private information leaked by implementing lock sensitive application features allowing users to lock apps, and an encrypted vault to move your most private data to. This in my opinion, sets this application to a higher level in comparison to competitors.
Wi-Fi Network and Weak Password Scan

Finally, the AVG AntiVirus FREE provides a full scan of wi-fi network connectivity security and will alert users of any issues, including any encryption problems that may exists. In addition, the software scans all saved passwords and informs you whether or not they are weak.

Therefore, there is no doubt that the AVG AntiVirus Free (2017) is a must have application for Android users, if not for the antivirus features, at least for the privacy and data encryption ones.
The application is available on the Google PlayStore for all Android smartphone and tablet users to download for free.