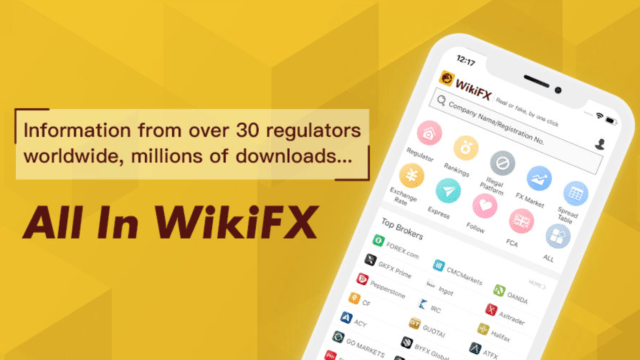 WikiFX Concept
The world of Forex trading is a highly lucrative one, reeling in millions of dollars in profits year after year. In similar breadth, it is also rife with the opportunistic and downright criminal, keen on taking advantage of information gaps and hardworking people with gullible schemes leading you nowhere. It can be hard to separate the wheat from the chaff, given the difficulties in the process of discerning real from fake traders. The WikiFX app gives you all the necessary tools and information to make this process easier, so you can make a sound investment decision in the forex market.
Features of the app
Available for both Android and iOS systems, WikiFX ensures your Forex trading peace of mind in the following ways:
Round the clock Forex News: Stay ahead of the Forex headlines and be in the know of scams before they get to you. There are tons of other useful content regarding the global forex industry as well.
Consistently accurate forex markets, entailing essential statistics such as chart analysis.
Reliable and authoritative data sources you can trust. Mined from worldwide regulatory institutes, you can rest assured in the data accuracy of WikiFX.
Comprehensive information from every forex angle, including trade rules, account details, and much more to ensure accurate verification.
More than 5000 brokers across 30 regions and countries. No matter your location, you can get all you need in a few clicks.
How WikiFX works
Get to know whether your broker is legit or not, via a quick search in the search panel at the "home" tab. Via the WikiFX appraisal, you can also determine the risk involved. If you're short on broker ideas, click on "express" at the bottom bar, and you'll get a list of the top brokers in the industries for your next forex journey. The financial news section offers real-time updates on the market, among other useful content.
Why WikiFX is better than the crowd
With a tremendous amount of data to govern your Forex trading, WikiFX is the Wikipedia equivalent for the market. It excels in both the quantity and quality of information, offering proven data sourced from field surveys, and trusted institutions. It's also one of the few apps of its kind with such a massive number of broker options, more than 5000 in upwards of 30 countries and regions.
WikiFX's consistent reliability means you no longer need to grope in the dark when trading, instead see all the options on the table and get full insight as to which is the best way to go.
Ensuring safe trading for all, WikiFX-Global Broker Regulatory Inquiry App is a must-have Forex bodyguard for all!