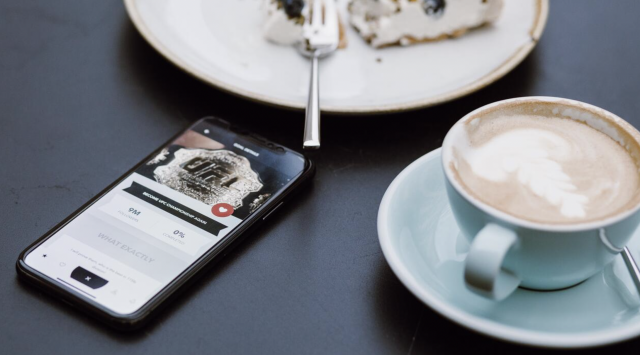 If you want to learn a foreign language, one of the top-notch apps or online platforms to use is Babbel. According to several global, independent researchers, this online language learning platform's unique focus on its many users, as well as everyday simulated conversations, makes the app genuinely extraordinary.
This means users can readily engage in several practical discussions to boost their speaking abilities. But many others do not remotely agree with these global researchers' point of view. However, this Babbel review opens your eyes to the remarkableness of this language learning app to enable you to draw a reasonable conclusion afterward.
A Brief Overview of What Babbel Is
Babbel is a user-friendly and reasonably-priced language learning application that helps people learn foreign languages. Remarkably, this pocket-friendly subscription-based app does not require users to be tech-savvy in any way.
The online language-learning application offers users curriculum-based as well as pre-taped content formats. Although there is zero live interaction within the app, the Babbel Live service eliminates this noticeable downside. We'll shed more light on this shortly.
How the Babbel App Works
Babbel's primary focus is to enable you to quickly learn the new vocabulary, words, phrases, and grammar of foreign languages. You can significantly improve every sentence structure, grammar skills, etc., of the new language you're learning. This learning app also enables users to transform their respective conversation abilities or skills.
Bear in mind that the app's language teaching content is unique for each language being taught. For instance, if you want to learn French, you may have access to much better quantity—and high-quality—language lessons than unpopular languages like Portuguese (Brazilian), etc.
This app also offers a wide range of multiple-choice questions, fill-in-the-blanks, as well as flashcards formats to bolster the learning experience.
Learnable Foreign Languages on Babbel
The learning app offers thirteen languages that English language speakers can pick from. However, you'll be required to make separate payments for each language subscription.
The languages you can learn on the app are:
Danish
Dutch
French
German
Indonesian
Italian
Norwegian
Polish
Portuguese
Russian
Spanish
Swedish
Turkish
Remarkably, users that understand French, Italian, German, Polish, Swedish, Spanish, or Portuguese can easily learn the English language on the app. Unfortunately, Korean, Thai, Chinese, or Japanese languages are still unavailable on this app as at the time of writing this review.
Babbel's Subscription Plans
Babbel is pocket-friendly, though you need to pay for every foreign language you want to learn. However, the quality of language-teaching content you access within the app is top-notch.
You can choose to register for free on the learning application. The free registration grants you access to the platform to enjoy the first lesson in each foreign language course.
The primary goal of the learning platform is to ensure users interact with its products. This will give you an unmatched feel of how every language lesson on the app is exceptionally structured. You also even view all language course topics before subscribing to any plan of your choice.
The subscription plans are:
1 month: $12.95 per month
3 months: $8.95 per month (Save 35%)
6 months: $7.45 per month (Save 45%)
12 months: $6.95 per month (Save 50%)
You can subscribe to any plan on the app with supreme confidence since there is a 20-day money-back guarantee.
Babbel Live
Babbel Live is a live online tutoring class with highly licensed and proven language teachers as well as a small group of learners/students.
Babbel Live offers its users the following:
Access to certified teachers that focus on engaging classes.
Highly maximized language speaking practice within small groups.
Blended learning, which is already part of the language-learning platform's expert-crafted content.
The ability to learn at any time with the wide availability of language classes.
The gamut of a language, i.e., grammar, pronunciation, cultural context, vocabulary, etc.
First dibs on every tool and piece of language learning content you need, including review notes, the Babbel app, games, podcasts, stories, and videos.
You can readily access Babbel Live via a computer or the intuitive application on your tablet or smartphone. All Babbel Live classes only take place on Zoom. Therefore, you may have to download and install the innovative cloud-based video conferencing tool on your smart devices.
However, booking Babbel Live requires you to have lots of credits. You can't get credits anywhere unless you subscribe to a learning plan on the app. If your subscription ends, every future booked Babbel Live tutoring class will be automatically canceled.
Is Babbel Worth It as a Language Learning Application?
Babbel stands shoulder-to-shoulder with every other brilliant—and popular—language learning app on the market today. Users can do everything they want on the go via smartphones or tablet devices, or laptops. You can easily create a little room within your work schedule to get some language lessons without any issue.
This innovative online learning platform also makes use of tons of appealing images. These are designed to help users remember the sentences and vocabulary of the foreign language they're learning.
The user experience on the app is pleasant, and the audio is stellar. Babbel is a perfect option for learning basic grammar as well as practicing complex sentences.
The downsides associated with the learning app include:
A profound lack of excellent and relevant content for unpopular foreign languages.
A lack of relevant learning content/materials beyond intermediate levels.
A severely limited number of foreign languages to learn.
But all in all, Babbel is quite worth it. Nearly every user learns something new on the app by the time their subscription runs out.
Final Thoughts
Babbel remains an extraordinary and awe-inspiring learning resource for constructing the introductory sentences of foreign languages. Users can quickly learn the everyday phrases and vocabulary of the foreign language. Complete beginners love this app as some foreign language courses can improve your knowledge of and fluency in those languages without you having to break the bank.
Even busy individuals with very little spare time to learn new things wholly love the fifteen-minute language lessons the learning app offers. This is why many experts consider the online platform an excellent introduction to most foreign languages.
So, is the Babbel language learning app genuinely worth it? In our opinion, it's worth a try.