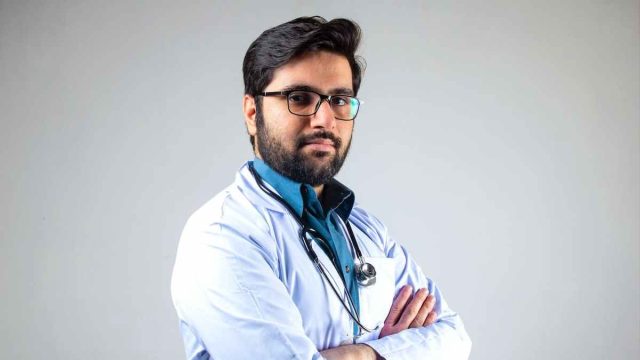 The Ekshef platform enables patients to locate trustworthy physicians through the use of an online social database of physicians. Within this directory, users are able to rate, review and recommend physicians to their family and friends on top of social media platforms such as Facebook.
The problem is addressed by the solution by delegating authority to the users who obtain medical care from a variety of physicians in private clinics as well as by tapping into the influence of word of mouth by enabling users to refer doctors to their acquaintances and members of their own families and friends through the platform.
1. How does it Work?
Ekshef.com simplifies the process for patients of locating the most qualified physicians in their area. You simply need to select any extra preferences that might be relevant, such as gender as well as language spoken, enter your location and specify what kind of physician you are looking for.
That's all there is to it. One is able to locate all of the doctors in the region who are qualified to treat your condition with only a few mouse clicks. After that, you will be able to browse reviews left by prior patients and schedule an appointment directly through the website.
2. Find Medical Professionals Who Participate In Your Insurance Coverage:
When you use a website to find a doctor such as ekshef, you have the ability to look for doctors who are part of your insurance network. This is significant as when you go to a doctor who is not part of your network system, you will probably end up having to pay more money for your visit to that doctor. In addition, there are insurance providers that do not pay for visits to providers who are not in their network.
3. You Are Able to Read Opinions Left By Other Patients:
You get another benefit by using a website to find a doctor in the form of the ability to browse reviews written by other patients. You can get a sense of what other people's experiences were like by reading about them here, which can be beneficial when selecting a doctor because you can see what others thought of their care. In addition to that, you can frequently find ratings for certain physicians on these websites.
4. You Are Able To Compare The Costs Of Multiple Physicians:
You are able to compare the costs of seeing a variety of doctors, which is yet another advantage of using a website dedicated to selecting a physician. This is significant since the costs associated with receiving medical care might vary significantly depending upon the provider. You will be able to make sure you are paying the most affordable cost for the services that you require if you use a website that compares prices.
5. You Can Look for a Doctor Who Specializes in a Particular Condition:
If you have a particular medical issue, you might want to look for a physician who specializes in treating that illness by using a website that helps people find doctors. This is significant since specialists typically have greater expertise and expertise in treating certain disorders than general practitioners do. In addition to this, as specialists, they may be able to provide more specialized therapies than general practitioners.
6. Ease of Access:
The key advantage of utilizing Ekshef is the convenience it provides. Now, rather than having to go through a large number of websites or make a large number of telephone calls when trying to discover a competent physician, you can accomplish all of that in a single location with a few mouse clicks.
You may save considerable amounts of time and avoid a lot of fuss, making it simpler than it has ever been to acquire the necessary medical care for you. You can be confident that whichever physician you pick will have demonstrated that they are qualified to provide you with high-quality medical care.