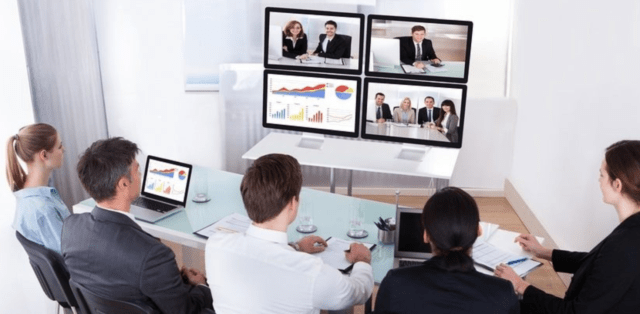 Let's face it: presentations can get quite boring if you're just clicking through a series of bland, branded slides.
To be honest, there are way too many free user-friendly tools out there (did we mention free?) created for busy workers to make sure we would never have to sit through another boring presentation again.
These days, a lot of emphasis is placed on incorporating good storytelling in a presentation, which admittedly is crucial to an engaging presentation. The key is to include less text and more visuals that summarize your information in a fun and entertaining way.
In today's blog, we're counting down the top 5 best online tools for amazing presentations. These must-have content tools give you a platform to organize your content into a neat and attractive presentation in no time. You'll be able to capture your audience and engage them in the content of your presentation with the help of these programs.
1. Vidyard
No presentation is complete without an animated video to match. Whether you need a video management solution for your existing videos or video software to create new ones, Vidyard is the fastest way to record and manage videos online. The program offers a free screen record feature that makes it easy to keep track of what goes on in your screen for presentation purposes. Vidyard is great for tutorials, offering the following:
Video creation
Video hosting
Video integrations
Video sharing
Video optimization
Video analytics
2. Prezi
Step aside, PowerPoint– there's a new sheriff in town. Prezi is a free design tool that aims to create, share, and store beautiful presentations online for anyone to view.
The program lets you hit the ground running with dozens of customizable, engaging templates to pick from.
From there, explore the 2-D animated process of flipping through slides in any order simply by clicking on a section to jump to it.
Add text, media, and keep track of who views your presentation with a unique Prezi link. Upgrades are available to unlock extra fancy features.
3. Emaze
If you're really trying to impress your audience with an enchanting presentation, Emaze may be your graphic design software of choice.
Choose from hundreds of visually stimulating 2-D and 3-D templates and work with the website's user-friendly editor to add text, import media, and share the finished product directly via email or social media.
What you end up with is a stunning journey through the landscape of a virtual presentation. It's quite impressive.
Download it as a PDF, MP4, and HTML or embed it on your website. Emaze offers its basic features for free with the opportunity to upgrade to experience all it has to offer.
4. Powtoon
Looking to bring your marketing to life? Movement adds flair to any content piece, and the occasional sprinkle of animation catches the eye and makes for great emphasis.
Did you know that video is the preferred visual content, with 85% of internet users watching videos online? Grab your audience's attention and create anything from short videos to gifs with Powtoon.
Powtoon markets itself as a video and presentation program that specializes in short, engaging clips called "Powtoons." These simple videos are just as easy to create thanks to the website's user-friendly video-maker platform.
Drag and drop professional templates and customize the video with live-action, merged media, and filters like whiteboard and cartoon.
The possibilities are endless with Powtoon! Their free options, however, do require you to opt-in to adding their logo in the corner of your published video.
If you don't want their branding to cramp your style, Powtoon also offers paid plans ranging from $16 to $99 monthly. A comparable alternative that is more cost-friendly is Biteable, which has a free sign up. The program features video templates and over 85,000 professionally filmed clips.
5. GIPHY
Looking to add a little flair to your presentation? GIPHY is definitely one of the more fun content tools on the market. Sure, there are websites like Canva that let you easily turn graphics into animated gifs, but GIPHY is already a step ahead of the competition.
The program consists of a database of thousands of humorous or exciting gifs created by professionals and amateurs alike. A handy search bar facilitates your search for the most appropriate gif to compliment your content.
Once you've found the perfect gif, users can favorite it, copy the link, embed it, or share it across various media. The best part? It's all free!